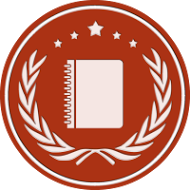 BOSTON, Mass. (PRWEB) March 17, 2016
10 Best CRM is honored to announce the recipients of the Best Financial Advisors CRM Award for March. The award for leading financial advisor CRM software goes to BPM Online CRM. The second-place honors are awarded to Wealthbox. The third-place recipient of the financial advisors CRM award is Junxure. The recipients of this award impact the financial advisors CRM industry in a meaningful way.
The professionals at 10 Best CRM recognize that the financial industry has evolved during the last decade. The financial industry is moving at a faster pace, and customers are looking for financial advisors who are readily available as they manage their financial futures.
In the financial industry, CRM systems are essential to nurturing relationships with clients and leads. 10 Best CRM has recognized the importance of the financial advisors CRM industry. As a result, 10 Best CRM compiles data of the top financial advisors CRM systems in the industry.
As the top recipient in the category of best financial advisors CRM, BPM Online has created a streamlined customer relationship management solution for financial advisors. This innovative software enables financial advisors to seamlessly track client contacts and business transactions. Located in Boston, Massachusetts, BPM Online provides a user-friendly way for financial advisors to manage every aspect of their customer encounters.
Wealthbox, which is located in the heart of New York City, is another outstanding financial advisor CRM software on the list. Their CRM software designers developed a CRM solution that provides financial advisors with a way to store and prioritize client information. Other features of the Wealthbox CRM enable financial advisors to manage emails, schedules and specific contact information.
Headquartered in Raleigh, North Carolina, Junxure is a top financial advisor CRM software that provides a real-time solution for financial advisors. When it comes to managing money, clients want their information immediately. Junxure has found a way to create a CRM that provides for immediate customer contact with automated text messaging and emails. With the Junxure CRM system, clients do not have to be left wondering about the state of their financial affairs.
The experts at 10 Best CRM use a complex ranking system to assess data of the financial advisors CRM systems. This data includes previous awards, website ranking, customer service reviews, search engine optimization, proprietary analytics and client research. CRM data provides the professionals at 10 Best CRM with significant insight about each company.
For more information, visit http://www.10bestcrm.com.