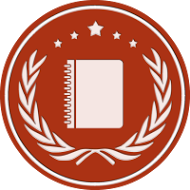 BOSTON, Mass. (PRWEB) April 26, 2016
10 Best CRM has named the top 10 companies providing customer relationship management for financial advisors for April 2016. The monthly honor, which is given for excellence in the field of financial CRM software, is a new award.
Financial advisors use customer relationship management software to enable them to interact with their clients and to manage their own calendars. The software enables them to record details about contacts, to plan appointments, to remind themselves about future events, and to store documents and graphics.
Identifying the top financial advisor CRM software can be challenging. Of all the companies that provide such software, some clearly are more suited to providing the needs of financial advisors than others. To help advisors find the best companies and to save them time and money with shopping around and conducting their own research, 10 Best CRM has narrowed the field to the top 10 companies.
In selecting the best financial advisors CRM, the team of professionals at 10 Best CRM have tested and reviewed the companies, analyzing them using proprietary methods of research. They also have added their personal insights based on their experience and expertise in the field. In addition, details of the top companies are provided so that companies can assess each for themselves in terms of their own needs.
Ranked first in CRM software for financial advisors is BPM Online CRM, which is based in Boston, Massachusetts. As a top financial advisors CRM, BPM Online CRM enables financial advisors to display charts and graphs that can help them improve relationships with their clients. Contacts and sales can be seen on colorful dashboards and the intuitive system uses buttons and keys that are easy to recognize.
Second in the 10 Best CRM rankings of leading financial advisor CRM software is Wealthbox CRM, based in New York, New York. The system, which specifically designed for financial advisors, is simple, but powerful. Contacts, tasks, activities and portfolio integrations all can be created on a smartphone.
In third place is Junxure, premium financial advisor CRM software from Raleigh, North Carolina. This client portal provides documentation, as well as reporting and managing systems. A cloud-based central repository enables a financial advisor to store and easily access documents, along with graphics and images. Access is also available to an entire corporate network.
For more information about 10 Best CRM and its top 10 companies for April 2016, visit http://www.10bestcrm.com.