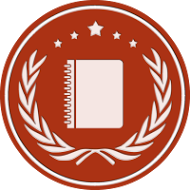 SAN FRANCISCO, Calif. (PRWEB) December 14, 2016
10 Best CRM recently selected the winners of its Best Financial Advisors CRM awards for December 2016, giving Wealthbox the top prize.
Awards like this are essential because customer relations management is a fickle field that requires a lot of nuanced approaches in order for brands to succeed, and financial advisors need a specific type of CRM in order to more easily manage the highly specialized clients and communications they have to deal with on a daily basis. There are so many examples of bad customer relations management software out there that financial advisors might ask how they can determine which firms are the best. Fortunately, those financial advisors won't have to look far for help finding the best solutions to their CRM problems.
10 Best CRM has recently enacted a new monthly ranking system that will allow them to provide the industry with a comprehensive list of the top ten best CRM suites for financial advisors and their businesses. These lists are updated at the beginning of every month, and they are determined using complex mathematical equations that weigh the most vital metrics of each CRM option. For December of 2016, the complete roster of winners can be viewed online. The first three winners on the list are detailed briefly below.
Wealthbox, the best financial advisors CRM solution for December 2016, represents the next phase in modern customer relations management. This software is ideal for financial advisors who don't have time to organize and search through the piles of information recorded by the brand. Financial advisors need to worry about other things, so the software is designed to streamline the most tedious processes so advisors can focus on what matters.
Junxure placed second on the list of best financial advisor CRM software solutions for December 2016. Junxure comes with a free 60-day trial period that will easily allow new users to see what the software has to offer them. The software has been in use for over 15 years, and more than 12,000 total users have taken advantage of the power of the software. During its tenure, Junxure has helped raise more than $650 billion in revenue for clients who use it.
Wealth Advisor CRM landed in third place for the month of December. As a top financial advisors CRM software, Wealth Advisor CRM is one of the most comprehensive solutions on the market. The company is based in Dallas, Texas.
For more information about the award winners for December 2016, please visit http://www.10bestcrm.com.