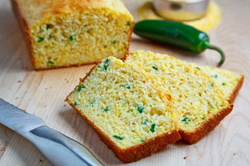 San Antonio, TX (PRWEB) August 12, 2014
Two new southern favorites have been added to Sea Island Shrimp House's menu: Crispy Fried Okra and Jalapeño Cheddar Cornbread, two staples that pair perfectly with the restaurant's wild-caught Texas Gulf shrimp and fresh seafood. Sea Island is also offering a 32 oz. glass of ice-cold Strawberry Lemonade for $2.99 throughout August to help quench guests' thirsts.
The Crispy Fried Okra, which is hand-cut and breaded, can be ordered as a generous a la carte item for $2.19 or as a substituted side for 40 cents. Sea Island's version of this southern classic features a perfect balance of crispy on the outside and tender inside.
For 99 cents, guests can order Sea Island's mouthwatering Jalapeño Cheddar Cornbread, a mini-loaf baked fresh daily with tasty cornbread, savory cheddar cheese and a hint of jalapeño pepper.
Throughout August, guests can enjoy a 32 oz. glass of ice-cold Strawberry Lemonade for $2.99, a refreshing choice to cool down during San Antonio's hot summer months.
Sea Island Shrimp House is a great choice for summer dining with family and friends, as the restaurant boasts six area locations that are open:
Monday – Thursday: 10:45 a.m. - 9:30 p.m.
Friday and Saturday: 10:45 a.m. - 10 p.m.
Sunday: 11 a.m. - 9 p.m.
The restaurants feature a variety of fresh, wild-caught Texas Gulf shrimp and fish entrées, salads, appetizers, beer and wine, and offer patio dining and outdoor playscapes for children.
Sea Island Shrimp House and Tiago's Cabo Grille are restaurant brands of Sea Island Development Company, headquartered in San Antonio, Texas. For more information, please visit http://www.shrimphouse.com.
About the company:
Sea Island Shrimp House, a local San Antonio seafood restaurant icon, has been sourcing and serving the freshest, wild-caught Gulf seafood since opening its first location in 1965. The restaurant's family-friendly atmosphere, delicious food and affordable prices have made this a San Antonio favorite for more than 47 years.
Family-owned and operated from the beginning, the six San Antonio locations serve only premium fresh seafood that features the best shrimp, scratch cooking and a passion for flavor and value. Sea Island Shrimp House is known for food that is simple, fresh, fast and affordable. They offer numerous seafood specials, as well as kid's meals. San Antonio agrees: Sea Island has been voted "Best Seafood Restaurant" in the San Antonio Express News' Reader's Choice Poll since it began in 2000.