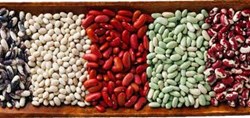 Boston, MA (PRWEB) February 08, 2014
The Best Foods to Relieve Constipation report and video from BetterDigestion.org details how eating certain foods can help prevent uncomfortable bouts of constipation.
Many people experience occasional constipation. Sufferers may experience abdominal discomfort, bloating or even gas. Fortunately, there are foods that can help improve regularity. Certain fruits, legumes and breads are high in fiber and help promote overall digestive health.
Kiwifruit, pears with the skin and prunes are all great for digestion. These fruits contain plenty of fiber and other nutrients to keep the digestive system moving properly. Studies show that including these fruits into a healthy daily diet can really improve digestion.
Beans come in many varieties and are high in fiber. On average one cup of beans has about 10 grams of fiber. Try different recipes to make them more palatable for picky eaters.
Studies show that rye bread is more beneficial than whole grain bread because of its fiber content. Rye flour also contains less gluten than other breads. This also makes it easier to digest for people who suffer from certain digestive disorders like celiac disease and constipation.
Constipation is uncomfortable. Including more fiber rich foods in any diet plan can help improve digestive health and promote regularity. It might be a good idea to talk to health care provider, nutritionist or dietician about any digestive and dietary concerns.
The complete Best Foods to Relieve Constipation article and video are available at http://betterdigestion.org/best-foods-relieve-constipation/.
About: BetterDigestion.org is a new website that was launched in March of 2013 in order to provide premier content for healthy digestion and overall health, specifically by controling hormones and bacteria found naturally in the body. Recent topics have included Healthy Digestion for Women, Cheat Foods for Fat Loss, Good Bacteria for Food, Hormones for Weight Control, Fat Blasting Foods, Digestive Disorders, Probiotics for Gut Health, as well as several other highly informative articles to help people understand the connection between digestion and overall health. Most recently they released a video titled Top 3 Ways To Prevent Diverticulitis Attacks.