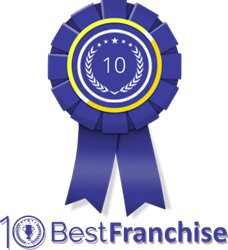 KANSAS CITY, Mo. (PRWEB) February 08, 2017
10 Best Franchise recently issued its Best Franchise Opportunity awards for February 2017. H&R Block earned the first-place ranking, followed by Hardee's and Circle K.
Franchises are some of the most lucrative financial opportunities that business owners can choose to invest in. And there are so many options for franchises out there that nearly any style of business can be found. Franchises allow business owners to instantly start a business with an existing customer base, which is one of the hardest elements of a business to procure. Of course, not every franchise opportunity is going to be equally beneficial, and some might actually cost more than they initially appear. How can a business owner decide for which sort of brand they should open up a franchise?
10 Best Franchise has made it their goal to answer that question for the public, and they do so with comprehensive rankings that are released at the start of every month. As the industry changes to reflect the opinion of the public, the lists are updated as well. This helps guarantee the public is operating under the most up-to-date information. The site has already announced the top ten winners for the month of February in 2017, and the first, second, and third place winners are outlined below.
H&R Block is the first-place winner among the top franchise opportunities for February. H&R Block has one primary function, which is to help their customers file tax returns. During the rest of the year, the company helps other businesses that have to deal with tax information for their employees. As a franchise, H&R Block is hard to beat. The only requirements are computer access and the correct files.
Another top franchise, Hardee's came in second on the list of winners for February 2017. Hardee's is one of the most popular fast-food restaurants in the United States. Most Hardee's franchises are able to reach quick success, thanks to the popularity of the chain and the quality of their employees. Hardee's is well-known for their delicious burgers, breakfast, and other menu items.
Circle K convenience stores are another great franchise opportunity. So there is no surprise that Circle K is the third-most lucrative franchise opportunity on the list for February. Being a leading franchise, Circle K has more than 3,300 locations throughout the United States. This is a testament to the popularity of this chain and its viability as a franchise opportunity.