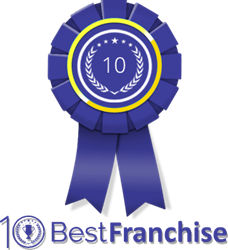 KANSAS CITY, Mo. (PRWEB) January 23, 2017
Recently, 10 Best Franchise chose the winners of its Best Franchise Opportunities awards for January 2017, honoring H&R Block with the first-place ranking.
Owning a business can be a great career and financial opportunity for someone who wants to be an entrepreneur. While many people may desire to own their own business, starting a business from scratch can seem like a daunting task. In many cases, the better option would be to open your own franchise of an existing successful business. Those that are considering opening a franchise may find that it can be hard to choose between all the options. Fortunately, the new monthly award presentation provided by 10 Best Franchise will continue to rank the top 10 franchise opportunities.
The best franchise opportunities rankings are carefully reviewed every month. The franchise opportunity rankings factor in many different items, including profitability potential, growth potential, and corporate support. These rankings can act as an excellent guide when trying to figure out what franchise to invest in.
The top winner in the franchise opportunity rankings in January 2017 was H&R Block. As a leading franchise, H&R Block is a premier brick and mortar tax preparation service provider, which gives franchisees an immediate level of trust and reputation from clients. Owners of these franchises receive a significant amount of support from the corporate office, including regular training on new tax code changes, help in finding tax professionals to help during the busy season, and creating individual franchise advertising strategies.
Another franchise that was considered to be among the top franchise opportunities in the January 2017 monthly rankings was Hardee's. Hardee's is a well-known fast food chain that has hundreds of locations across the world. Hardee's has some more challenging requirements to be approved for a franchise, but those that are approved are given a significant amount of support from the corporate office. Most Hardee's franchisees end up doing so well that they expand into at least three total locations.
Circle K is the third-highest ranked franchise opportunity on the Top 10 list. Circle K is a chain of gas stations and convenience stores with hundreds of locations across the country. As part of its role as a top franchise, Circle K provides a significant amount of help in getting the new locations established. The corporate office also supplies financial assistance to new franchisees during the ramp up of their business.
For more information about this month's award winners, visit http://www.10bestfranchise.com.