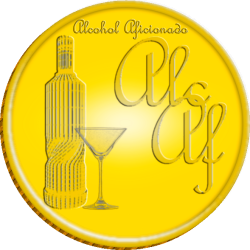 SAN FRANCISCO, Calif. (PRWEB) November 17, 2015
10 Best Gin has made its selections for the leading gin brands for November 2015. The monthly awards are issued to various gin companies across the world and offer a concise review and reasoning on the company's rank as well as a link to the company's site. The winners of this month's awards include companies from California to Scotland.
The top award for the Best Gin Brands this month went to Hana Gin of San Francisco, Calif. This alcohol was commemorated for its unique yet balanced flavor notes, which include lemon and an unexpected lavender. Undertones of cucumber and mint attribute to a silky feel left on the palette and the subtle citrus finish leaves a pleasing warm sensation, according to 10 Best Gin. Hana Gin has an alcohol content level of 40 percent.
The second-leading gin brand this month is Hendrick's Gin, a top gin brand based out of Girvin, Scotland. The small, dark bottle comes with an 88 proof and are produced with different tactics of distillation. Hendrick's Gin is boiled instead of bathed, and includes several delicate notes detectable by both the nose and palette such as cucumber and rose. Hints of lime and juniper are also present in the drink, which was said to initiate with a smooth taste but conclude on a warm note.
The third-place recipient this month is also from the United Kingdom. Bombay Sapphire, an impressive gin brand from Laverstoke, Hampshire, has a strong alcohol content level of forty-seven percent, recognizable for its blue-tinted bottle. No sugar has been added, so the dry gin is ideal to blend with others to bring out its natural flavors. Initial notes when smelling are citrus and lemon grass, which continue through the "creamy citrus taste" that concludes with a somewhat spicy tone.
The remaining recipients are Nolet's Silver Dry Gin from Schiedem, Holland; Whitley Neill London Dry Gin from Birmingham, England; Corsair Artisan Gin from Bowling Green, Kentucky; DH Krahn Gin from San Francisco; Dry Fly Gin from Spokane, Washington; Greenall's London Dry Gin from Birchwood, England; and No. 209 Gin from San Francisco.
10 Best Gin's review panel describe themselves as "distillers, distributors, and restaurateurs," as well as "connoisseur of spirits." Sommeliers and restaurateurs, world-wide master distillers, award-winning mixologists and brand developers and online marketers all work together and help 10 Best Gin's systematic-review-process, automated software publish unbiased, accurate results that consumers can rely on.