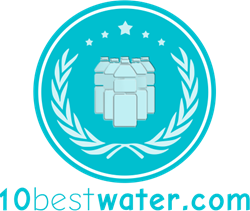 New York, New York (PRWEB) March 23, 2015
Periodically, 10 Best Water grants awards to water brands that are at the top of their respective categories. Recently, the organization revealed the names of the Best Glacial Water Brands in its latest round of selections.
The following is a short description of the top three brands on this list. First on the roster of leading glacial water brands is Tibet 5100. This water is derived from a remote glacial spring that is located up high in the mountains of Tibet. The water comes from an elevation of 5,100 meters—giving the brand its name. It is known for its smooth and crisp flavor, which is actually unique to the location from which it originates. The mountain location makes for water that is pure, clear, and pristine when it comes to texture and flavor. Legend has it that the water is replenished naturally by underground springs that have been blessed by Tibetan monks throughout the ages. The water is a rare find.
The second brand recognized as a Top Glacial Water Label is Icelandic Glacial bottled water, also based in Glacial, Iceland. This water is taken from the Olfus Spring in Iceland, which is a remaining piece of an eruption from a volcano that happened over 5 millenia ago. This spring is home to some of the purest and cleanest water there is, as it contains a thick lava layer that is basically a barrier between the water and any pollutants or other man-made chemicals that may otherwise contaminate the water. The spring is naturally refilled when surrounding snow melts.
Third on this list is Sno Water, another company based in Glacial, Iceland. As a leading glacial water brand, Sno Water provides its customers with fresh and pure bottled water from the glaciers that give the area its name. Their water naturally filters through volcanic rock, which gives it a taste that is notably clean and crisp. This company cares deeply about giving its customers high quality water that is healthy, and they are also concerned about being good to the environment. They make sure that all of their processes when bottling their water and getting it to their customers are completely eco-friendly. This water contains traces of magnesium, sodium, and silica; however, contaminating elements such as nitrates, zinc, and arsenic do not have any contact with it at all.