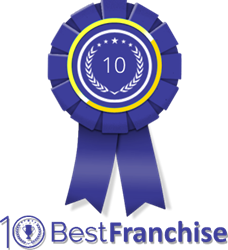 ROSEMONT, ILL (PRWEB) February 17, 2016
Recently, the best gym franchise businesses for February 2016 were named by 10 Best Franchise. This a new monthly award.
The best facilities were selected and ranked for the excellence that they provide in the gym franchising field. The top winners were Life Fitness, Rockin' Jump and Title Boxing Club.
Life Fitness is the best gym franchise, according to 10 Best Franchise. The Rosemont, Ill.-based company strives to offer a wide range of services to meet the needs of its diverse clientele. In addition, its representatives provide personal help to clients who need assistance with specific machines.
Another top gym franchise is Rockin' Jump, which is headquartered in Pleasanton, Calif. Holding the second spot in the top 10 ranking, the Rockin' Jump franchise caters to children and provides a fun experience ranging from trampolines to dodgeball.
Third on the list of best gym franchise businesses is Title Boxing Club of Overland Park, Kansas. Title Boxing Club supports boxers of all ages and also provides mixed martial arts training.
The awards from 10 Best Franchise are important to the industry. In the last 15 years, gym attendance across the United States has almost doubled and continues to reach all-time highs as people seek to gain the health benefits achieved by regular workouts. It follows that more and more people are interested not only in attending a gym, but also in seeking out those gyms that provide the best facilities and the widest range of services. Today's gym clients also realize that working out means more than simply exercising, it involves using the best machines in the correct way to achieve the best results. Clients are looking therefore not only for services, but also for those that offer personal assistance and advice.
To assist them, a special team at 10 Best Franchise has investigated a number of gym franchises, checked out their facilities and services, and compiled a list of the top 10. Rather than trying out several gyms in an effort to find the best, therefore, clients need only to consult the top 10 list provided by 10 Best Franchise to narrow their choices. To help clients further, 10 Best Franchise not only ranks the top 10, it also provides details of the special services that each franchise offers. Doing so enables clients to fine-tune their selection and to find those that provide the kind of services for which they are looking.
For more information, visit http://www.10bestfranchise.com.