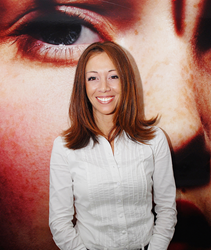 Amani's signature Balayage service has been in high demand for some time now. With 2015's soft Balayage as the hottest color trend, Amani's work is taking center stage.
Miami, FL (PRWEB) February 23, 2015
The color trend in 2015 is moving away from classic Ombre and heading toward a richer and darker version with strategically placed golden highlights to accentuate shine. These highlights are applied using the French highlighting technique, Balayage. No other colorist has mastered Balayage quite like Sonia Amani who is located at Red Market's Miami Salon. Amani has implemented a brand new training program for upcoming and experienced colorists in their quest to conquer the 2015 color trends.
Amani, who is considered the best colorist in Miami among peers and global clientele, has been using the French highlighting technique of Balayage for decades now. Amani is excited to introduce this artful technique with darker undertones, creating an amazingly gorgeous definition and result. Colorists have been noticing the increasing demand for this technique, which Sonia Amani has mastered.
Unlike traditional highlighting techniques, Balayage is a more artistic form. Amani will work with students to channel their inner Picasso as they brush the hair at strategic points creating a look that is natural, subtle, and with all-over brilliance. Students in Sonia's master sessions will have the opportunity to receive detailed training on Balayage face framing. This is the key component in achieving the unique multidimensional look with a richer Caramel foundation. Once the theory of this new trend is understood, Amani works with her students and models to apply the technique. Students dialogue and collaborate adding their own artistic touch while maintaining the overall result Amani is promoting.
Amani conducts trainings once per month at Miami's best hair salon, Red Market Miami. New colorists also have the opportunity to shadow Amani as she works with her prestigious clientele. Amani's signature Balayage service has been in high demand for some time now. With 2015's soft Balayage as the hottest color trend, Amani's work is taking center stage.
Red Market Salon in Bal Harbour Shops invites any interested colorists to this state-of-the-art opportunity.
About Red Market Miami:
Reynald Ricard and Jean Marc Durante joined forces to expand Red Market's reach by opening its doors more than five years ago in the exclusive Bal Harbour Shops located in Miami, Florida. Combining service, glamor, and style, Red Market Miami is home to some of the industry's top hairstylists and colorists. Their friendly staff and contemporary atmosphere complement their outstanding services demanded by the South Florida community. Every guest receives expert, personalized service, and beauty is revered as a work of art.
About Sonia Amani:
With over 21 years of experience in color formulation, Sonia is an expert trained in the top salons throughout Paris with a specialization in Balayage, where she applies color with a brush, painting the hair like an artist paints a canvas, resulting in a natural, fresh, sun-kissed blonde. Sonia's distinctive color service has caught the attention of France's top celebrities and has solidified her position as the best colorist in South Florida.