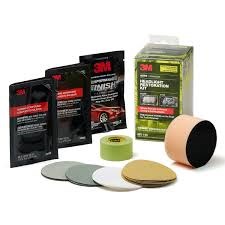 Headlights appear to be simple assemblies although replacement costs are usually more than drivers think.
St. Louis, Missouri (PRWEB) August 11, 2013
The dirt and debris that can accumulate over time on headlight assemblies can affect the actual driving ability of automobile owners, according to insurance industry data. One company online has now published its best headlight restoration kit reviews for owners of cars at http://autoprosusa.com/headlight-restoration-kit-review. This AutoProsUSA.com review explores many of the top marketed products and provides discount information for consumers.
"Headlights appear to be simple assemblies although replacement costs are usually more than drivers think," said a products rep for the Auto Pros USA company.
The standard lighting that was used in the 1970s was further developed in later decades to include better headlight engineering. This has increased replacement costs for brand new assemblies.
The natural wear and tear that happens to polymers that are used to create headlight assemblies weakens the ability for illumination to occur. The Auto Pros USA review explores what products are currently offering dealership quality results after application to restore appearance to a like new condition.
"There are good and bad products on the market and we're now informing consumers what works the best," added the products rep.
Automotive accessories and parts reviews are currently a new project launched by this company in the summer of 2013. One of the largest undertakings in company history was the development of the research center online for secondary market junkyards completed this year.
Consumers who are interested in researching this junkyard center make use of the tools that are posted online for easy research. Aside from the review series that is accessible, parts and components support is offered by this company online and through its national number at 1-888-230-1731 offline.
About AutoProsUSA.com
The AutoProsUSA.com company is an emerging automotive business online currently connecting consumers with companies in the auto industry selling top products for car restoration. This company launched a network that can be searched for any junkyard in the U.S. using its simple tools online. The AutoProsUSA.com company specialists provide customer support through a dedicated online feedback system as well as toll-free telephone number that can be used in any state in the U.S. Product reviews and additional auto information is now supplied by this company daily to its thousands of website visitors.