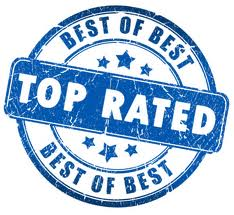 Consumers now have access to a great free resource to assist them in finding the perfect home alarm system company.
Charlotte, North Carolina (PRWEB) February 25, 2014
It seems like quite the paradox that a company who claims to provide safety and security can also be one that attempts to rip-off consumers, but it's an unfortunately reality. These less-than-reputable companies often give the good companies a bad name. The team at AlarmSystemReport.com, the premier home alarm systems reviews site, has created a list of tips to help consumers know they're working with a reputable and respected home alarm company.
1. Consumer protection agencies warn consumers to avoid taking advantage of any deal that seems too good to be true, because it probably is. Consumers should use their instincts, and if something seems like an unbelievable deal, it's best to do further research.
2. Don't immediately be lured into a purchase or a contract because of a pushy salesperson who mentions strict time limits.
3. Before signing or buying anything, ask for a local telephone number of the company and call it to verify the offer.
4. Don't sign any new contract or have new equipment installed from a new company without contacting the current alarm company first. Many people become locked into two contracts at one time if they don't contact their present company before taking advantage of a new offer.
5. Salespeople are required to carry a photo ID card, they're not allowed to make false statements and they must disclose all terms and conditions in writing, according to the Electronic Security Association's Code of Ethics.
6. A few sales tactics used by non-reputable companies include:
-Falsely saying police don't respond to calls from older systems
-Making an implication that they are from the current company that provides alarm services to that customer
-Making an offer for free upgrades to an existing system
-Claiming a customer has to make an immediate decision to take advantage of a one-day only offer
7. Alarm system companies are required to have certain licenses in thirty states, which can be found at alarm.org. Consumers should check this website to view the laws and regulations that pertain to their state of residence.
8. Look for a company that's a member of a security association, whether it's national or local, such as the National Burglar and Fire Alarm Association. Consumers should contact the organization to confirm the company is a member.
9. Ask about the measures taken to ensure customer safety, such as background checks for employees and written guarantees on a home alarm system.
About AlarmSystemReport.com
Alarm System Report is a trusted resource to help consumers navigate the vast home alarm industry, on a state-by-state basis. Whether a consumer is searching for information on Arkansas security systems or reviews of the top Massachusetts security systems, it's all available on the site in a user-friendly, convenient location.