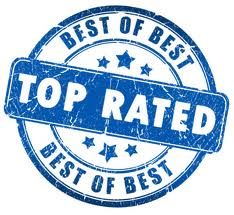 Thanks to the experts at alarmsystemreport.com the best alarm systems for 2014 are easy to decide on and understand why.
Houston, Texas (PRWEB) February 12, 2014
Given the different options available in the market, looking for the best alarm systems can be a hassle to interested homeowners. But with AlarmSystemReport.com's List of Best Home Alarm Systems, they are guided to find the right one that suits their specific needs and budgets.
The list of the best home alarm systems for 2014 was generated by industry experts at AlarmSystemReport.com after researching dozens of alarm system companies in the market with the help of industry experts and consumers who have earlier experienced using the system. From the many choices available, the list of top alarm system companies were narrowed down to: FrontPoint Security, LifeShield Home Security, Protect America, ADT Security, and Vivint Home Security.
These best home alarm systems use cellular or wireless technology at comparable prices. With generally positive reviews from customers, these are trusted companies that excel in terms of affordability, ease of installation, technical support, equipment quality, and flexible pricing.
AlarmSystemReport.com said that the best home alarm and security system company does not only offer top of the line technologies but also equipment that are able to work for many years. The review site ensures that the alarm system companies that they have handpicked to include on their list could last longer than other brands in the market and could continue to provide great service for a long time.
Most of the featured companies in AlarmSystemReport.com's list use equipment from reputable manufacturers like General Electric (GE) and Honeywell. Some, meanwhile, use proprietary alarm equipment, which means equipment that was manufactured exclusively for them. Nevertheless, Alarm System Report made sure that the proprietary equipment offered by alarm companies in the list does not come far behind in terms of quality compared to equipment made by known manufacturers.
AlarmSystemReport.com has also emphasized that consumers must choose an alarm system company that is well rounded enough to offer both quality equipment and excellent service. In line with this, the review site had discussed in detail these aspects of each of the alarm company featured.
Also designed to help readers find elusive great deals in purchasing home alarm systems, Alarm System Report provided an entire section in its site dedicated to home alarm system coupons and discounts of each alarm system company.
AlarmSystemReport.com cautiously and anonymously signed up for all of the alarm systems reviewed and has written honest observations in its reviews. Both the advantages and disadvantages were included in the reviews to give the readers a freehand in choosing the alarm system company that truly fits their needs and budgets.
About AlarmSystemsReport.com
Recognized for its comprehensives reviews on the leading alarm systems in the United States, AlarmSystemsReport.com is a review site that offers free tips and information to homeowners who intend to get the best value for their money. The reviews published on the site include inputs from industry experts and are definitely free from any bias. The site is completely independent and is not owned or partnered with any alarm system companies.
# # #