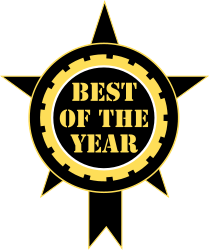 The experts at AlarmSystemReport.com are proud to announce the best alarm system companies for 2014 online for free.
Honolulu, Hawaii (PRWEB) January 22, 2014
The experts at AlarmSystemReport.com have spoken. After thorough research and assessment, they have pronounced that FrontPoint Security sit atop the home alarm system rankings in the market.
Requiring simple do-it-yourself installation, FrontPoint offers 100 % wireless alarm systems for homeowners of all 50 states of the USA, as well as Canada. A built-in cellular device that enables dependable cellular home alarm system monitoring comes with each system offered by FrontPoint. Aside from quality products, this leading home alarm system also offers great customer service and excellent technical support.
While FrontPoint was placed at the top of the alarm system rankings, Protect America came in close at second place, according to Alarm System Report. It provides do-it-yourself wireless home security to home and business customers in all 50 states in the United States. Priding itself for its customer base of nearly half a million, Protect America offers phone line monitoring, broadband monitoring, and cellular monitoring options at flexible pricing options.
Quickly climbing up the ladder of alarm system rankings, LifeShield Security also made it to the best home alarm systems list of Alarm System Report. According to its alarm system review, it offers state-of-the-art and affordable wireless home alarm systems that require do-it-yourself installation. It provides broadband monitoring and cellular monitoring packages. In fact, it also offers remote access capabilities and mobile apps as a standard with each monitoring package.
One thing unique about Lifeshield is that that their equipment is proprietary. Having equipment exclusively made for the brand, Lifeshield has the ability to keep the rate of their monitoring extremely low when you avail of a monitoring agreement with them.
AlarmSystemReport.com has also proclaimed ADT Security as a winner in the latest home alarm systems list. Being the largest alarm company in the United States, ADT offers alarm systems through its "Dealer" program, which allows local alarm companies to be "franchised" out to ADT to offer monitoring through the company.
ADT Dealers offer wireless and hard-wired alarm systems from different manufacturers. They also offer different monthly monitoring selections including phone line, broadband, and cellular monitoring.
Completing the list of AlarmSystemReport.com is Vivint Security. With a number of home security and home automation solutions in its belt, this alarm system uses 2Gig Security products for their alarm panels and sensors. It has its own monitoring station and offers cellular alarm monitoring options with reasonable monthly pricing.
More comprehensive assessments of each of these winning home alarm systems are published at AlarmSystemReport.com. Readers who will visit the site will find extensive reviews that cover pertinent details of the alarm system company's background, installation process, home alarm system equipment offered, monitoring options, pricing and available discounts.
About AlarmSystemReport.com
AlarmSystemReport.com is an independent review site that aims to educate consumers about the top alarm systems and companies in the country. Made by professionals who consistently work with industry experts to deliver unbiased assessment, this unique alarm system review site has covered everything that is needed to know about home alarm and security solutions.