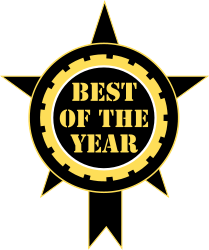 Ensuring you choose a top home automation system is easier than ever thanks to the industry experts reviews at securitysystemreviews.com.
Jacksonville, FL (PRWEB) April 10, 2014
SecuritySystemReviews.com has recently published its 2014 reviews of the Best Home Automation Security System Companies. Making it to the list are –
Vivint Security, FrontPoint Security, Protect America, and ADT Home Security.
The publication of this list was mainly driven by the review site's advocacy to promote home automation features because of its ability to improve the functionality of home security systems. In fact, the review authority even warned readers against choosing cable and internet service providers that offer similar home automation technologies over security system companies that are more entitled to providing this latest innovation.
SecuritySystemReviews.com has named Vivint Security as its gold awardee for this year's list. It described Vivint as "the coolest home security system company" because of the numerous apps and tons of extra services provided to enhance its home automation security system. This company offers 100% wireless and 100% cellular security systems along with a wide range of home energy management products at reasonable prices. In terms of affordability, Vivint may seem to be charging higher monthly prices than other top security companies but it was noted that the amount of energy savings it gives to consumers is superior to other brands.
FrontPoint Security, meanwhile, was awarded the silver medal for its combined safety and simplicity. With outstanding customer service, FrontPoint uses GE Wireless security systems and 100% cellular monitoring with a simple Do-It-Yourself approach and 30-Day Risk Free Trial.
Protect America, on the other hand, was awarded with the bronze medal because of its low up-front costs and inexpensive monthly monitoring charges. According to review site, this company is the leader in wireless DIY security systems. It also provides superior customers service and assistance. It was even noted in the review that company representatives go as far as walking customers through installations over the phone if needed.
ADT Security is the last home automation security system company that was given a nod of approval from SecuritySystemReviews.com. On top of being the oldest security system company in the list, ADT was recognized as one of the best in the industry because of its customer service, reasonable pricing, and professional same-day installation services. It also offers quality equipment, free systems, and numerous monitoring options with mobile and online access.
Full and comprehensive reviews of these aforementioned home automation security system companies are now accessible at SecuritySystemReviews.com.
About SecuritySystemReviews.com
SecuritySystemReviews.com is consumers' best friend when it comes to their security system needs. Designed to help potential consumers in making the right purchasing decision, the reviews published in the site were made independently by the staff with the help and guidance of experienced industry experts.