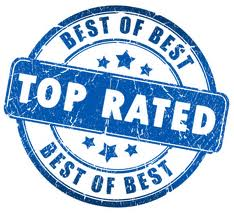 Choosing an inexpensive yet dependable home automation system easier than ever with the best of 2014 home automation security systems.
Austin, Texas (PRWEB) April 22, 2014
Considering home automation is a relatively new segment in home security and the limited available reading materials online, experts at Security System Reviews have taken the painstaking role of reviewing all the available home automation system companies in the market to help consumers make the right purchasing decision.
SecuritySystemReviews.com has named Vivint Home Security, FrontPoint Security, Protect America, and ADT Security as 2014's best home automation companies in the United States. All of these companies have passed the review site's assessment in terms of customer service, installation service, product and equipment offerings, and available warranty and coupons.
SecuritySystemReviews.com's ranked Vivint Security as its best home automation security company. It offers quality home automation and numerous extra services to enhance security system. All of its offerings also come with online and remote access.
FrontPoint Security, meanwhile, was placed in second place by SecuritySystemReviews.com in its best home automation system security list. This company combines home automation with the latest wireless home security equipment technology, affordable cellular monitoring, mobiles apps, and online access. Its use of GE wireless systems are also one of its advantages.
Meanwhile, Protect America came in third in SecuritySystemReviews.com's list of the best home automation system companies. This company provides home automation as well as affordable cellular, broadband and phone line monitoring features. It boasts of its low up-front costs and affordable monthly monitoring charges – with some packages provided for free.
The last security system company that made it on the list is ADT Home Security. With thousands of Authorized Dealers across different states, this company offers quality home automation and security systems. It also provides a wide array of monthly monitoring options with mobile and online access. On top of this, it also offers a $500 Theft Protection Guarantee and provides free installation of a new system in case a customer moves.
SecuritySystemReviews.com said that home automation systems are "the wave of the future" in recognition to the undeniable rise of combining it with home security systems. In line with this, the review site's aim is to provide potential buyers with all the information they need to know about this new type of service. Each review explored all the services that come with purchasing the home automation system itself.
Full and comprehensive reviews of these aforementioned home automation security system companies are now accessible at SecuritySystemReviews.com.
About SecuritySystemReviews.com
With its streamlined reviews, SecuritySystemReviews.com is the "one stop shop" for learning about the best home automation security systems on the market. It provides unbiased and thorough expert reviews to help readers make the usually hard and crucial decision of choosing the best security system company that will suit their needs.