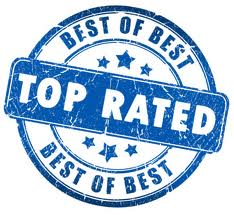 The extensive reviews on securitysystemreviews.com are extremely insightful into the increasingly popular home automation system category.
Nashville, TN (PRWEB) April 24, 2014
With the goal of helping homeowners choose a reputable company that offers integrated home automation and home security technology, Security System Reviews has recently released its 2014 list of the top home automation system companies in the industry.
The following home automation security system companies made it to this year's cut - Vivint Security, FrontPoint Security, Protect America, and ADT Home Security.
Named as the "the coolest home security system company", Vivint Security is SecuritySystemReviews.com' gold awardee for this year because of the numerous apps and tons of extra services it provides to enhance its home automation security system. According to the review it offers 100% wireless and 100% cellular security systems. Its unique selling proposition lays in its wide array of home energy management products that enable customers to save some bucks on their electricity.
SecuritySystemReviews.com awarded FrontPoint Security silver medal in terms of home automation security system. The updated review said this company is changing the game in security systems by combining the latest GE wireless home security equipment with home automation technology. On top of this, it also offers affordable cellular monitoring, mobile apps and online access features. Its 30-Day Risk Free Trial is also one of its most popular offerings.
Conferred with SecuritySystemReviews.com's bronze medal award, on the other hand, is Protect America. Its low upfront costs and affordable monthly monitoring charges are its most notable strengths. Aside from that, this company has a great reputation for its customer service, especially when it comes to system installations. In fact, it was noted in the reviews that its company representatives go as go as far as walking customers through installations over the phone if needed.
The last company that got SecuritySystemReview's nod of approval is ADT Security. The company review highlighted the company's offer of same-day installation service. On top of this, it was also praised for its quality equipment, free systems, and numerous monitoring options with mobile and online access.
Full reviews of these security system companies are now available at Security System Reviews' website. Interested homeowners are encouraged to read the full-length reviews in order to make an informed and educated purchasing decision.
About SecuritySystemReviews.com
SecuritySystemReviews.com publishes alarm security system reviews that are designed to help potential consumers in making the right purchasing decision. Completely independent from the security system companies it feature, this review site employs the help and guidance of experienced industry experts in order to craft honest and comprehensive company reviews.