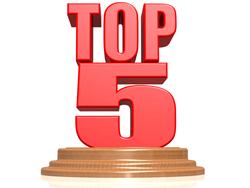 Dallas, TX (PRWEB) October 21, 2014
SecuritySystemPricing.com has released their list of the best home security companies for 2015. Home security companies were reviewed on the most important factors in home security and were evaluated based on their home security expertise, history of service and a price comparison. The best home security services have been providing consumers with high-level security at competitive pricing for up to 140 years.
Access the complete list of the best home security system companies for 2015 now live at SecuritySystemPricing.com.
Consumers will find a comprehensive break down of the top security companies as well as important information about choosing a security company, questions to ask before installing a system in the home, and detailed explanations of the features and options available to consumers. SecuritySystemPricing.com also provides tips on how to get the most out of a home security system and offers discounts from the best companies exclusively to SecuritySystemPricing.com visitors.
SecuritySystemPricing.com provides information on home security in order to inform homeowners and ensure that the companies that are providing the best services are highlighted for their ongoing efforts in providing top home security to their customers.
With the information released in the annual list, consumers will be able to identify the best home security company for their needs as well as understand the process involved in obtaining a security system for their home. Homeowners will also be able to find details about the security features available through the top companies and the important technology that is now being used in homes across the United States including wireless home security and advancements in remote monitoring. Contact information for the top companies is provided at SecuritySystemPricing.com for consumers wishing to move forward with a home security service.
To view the list of the best home security system companies for 2015, visit SecuritySystemPricing.com.
About SecuritySystemPricing.com:
SecuritySystemPricing.com offers ratings and intelligence from trusted experts on security systems for consumer review. Because the content is centered wholly around providing reviews and related information on home security systems, it is the singular source for consumers who are in market to purchase a security system to get the information needed before they buy, delivering significant cost and time savings. To learn more, go to http://www.SecuritySystemPricing.com.