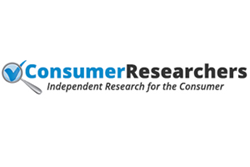 View the best home security companies with a mobile app online at ConsumerResearchers.
San Antonio, TX (PRWEB) March 19, 2014
ConsumerResearchers.org released their reviews and rankings of the best home security system companies that offer mobile apps. Mobile applications are in high demand and the home alarm market is providing consumers with the technology and access they need. The results of the reviews can be seen online at:
Home Security Companies with Mobile Apps Reviews
Ed Mitchell, the spokesperson for ConsumerResearchers.org stated, "Mobile applications allow users to remotely arm and disarm their system as well as provide the ability to remotely stream video from a home security camera strategically places at the customers home. After interviewing consumers the team at ConsumerResearchers.org found that access to their home from a mobile device was high on the list of items when considering which home security company to choose."
At the top of the list is FrontPoint Security. FrontPoint Security is a national home security company that provides their customers with interactive monitoring services that not only include a mobile app but also offers customers the benefits of GEO Services. With GEO Services, FrontPoint Security customers have a virtual perimeter around their home and their system will notify them if their home is not protected when they leave the defined area.
To view all of the top rated companies that offer mobile applications with their offering, please visit the rankings page on ConsumerResearchers.org.
http://www.consumerresearchers.org/home-security-systems/best-home-security-system-with-mobile-app/
About ConsumerResearchers.org
ConsumerResearchers.org provides independent reviews of consumer-based products and services. Each product or service that is reviewed goes through an exhaustive reviews and rating process where several editors independently perform their assessments. Once those results are in the individual assessments are compared and an overall ranking is posted on the ConsumerResearchers.org website.