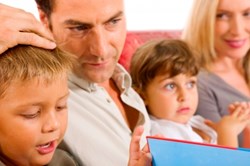 A structured home warranty plan is designed to protect appliances, home interior and other possessions that are found in all homes in the U.S
Midland, Texas (PRWEB) September 25, 2013
The average homeowner invests annually into a homeowner insurance policy designed to protect homes from internal or external damage. Some of these policies do not offer a separate warranty for personal property. The Real Estate News Wire company has now posted its best home warranties for families list online at http://realestatenewswire.com/home-warranties.
These third party warranty plans are provided by licensed companies offering warranty policies designed to offer coverage not found in average homeowner policies.
All of the policy information that is accessible online includes exact monthly and annual pricing. This information for warranties is part of a company wide expansion to introduce more protection services to families.
"A structured home warranty plan is designed to protect appliances, home interior and other possessions that are found in all homes in the U.S.," said a warranty researcher for the RealEstateNewsWire.com company.
The partner providers that are currently introducing the rates and policy information represent some of the largest regional and national companies in the home warranty industry.
A simple database is now connected on the Real Estate News Wire company website to introduce families to the types of coverages that are available. Inputting of basic data is the only requirement needed to present the pricing offered to homeowners by companies online.
"Families who do not have the time to call insurance or warranty companies by phone and give away personal information in exchange for a detailed price quote can now use the database service we provide to access the needed information," the warranty researcher added.
The RealEstateNewsWire.com website has expanded its housing services this year to include more helpful services for owners of homes. These expansions include home security system quotations, foreclosure assistance and reviews of real estate companies online.
A national toll-free assistance line has been established by this company to help owners of homes seeking the offered solutions online. These numbers are now accessible when visiting the company homepage.
About RealEstateNewsWire.com
The RealEstateNewsWire.com provides one of the most trusted resources to owners of property seeking additional programs and services from a range of providers. This company employs a housing team that personally researches and interviews top companies in the United States that are now offering helpful housing solutions. The RealEstateNewsWire.com company now syndicates content through media partners to make it simpler for homeowners and real estate investors to find solutions for selling or buying properties. The partners now providing home security quotes and warranty plans can now be found through partnership deals listed on the company website.