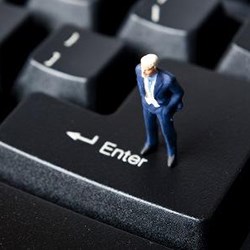 San Francisco, CA (PRWEB) January 22, 2014
HostingReview360.com, a leading web hosting review site, has announced the best Hong Kong web hosting service which is affordable, fast, reliable and specially optimized for individuals and online businesses with target markets in China mainland, Hong Kong, Taiwan, Singapore or some other Asian countries and regions.
The winner of the award is ZhuJi91, an experienced web host with more than 20,000 customers from North America and Europe mainly. It is selected from 50+ companies because of its professionalism in serving both native English and Chinese speakers.
Based on direct hosting experience and real-time monitoring on the uptime and speed for more than 3 months, the editors have given detailed ratings on some of the important aspects of the service from ZhuJi91. They present a rating of 5 of 5 for company reputation, 4.5 of 5 for feature, 5 of 5 for speed, 5 of 5 for reliability, and 4.5 of 5 for support.
ZhuJi91 prices its hosting package from $8.95/mo regularly and now offers an up to 45% discount which cuts the price down to $4.95/mo, $5.95/mo and $7.95/mo for 36/24/12 months' subscription. A 30 days money-back guarantee is provided to ensure the price value, and PayPal is supported for increased purchase security.
In terms of features, the package includes 4 GB disk storage, unlimited monthly data transfer, unlimited parked domains, PHP 5.2/5.3/5.4, MySQL 5, Perl, .htaccess, PHP.ini and PHPMyAdmin. The control panel utilized by the company is cPanel, a leading one with a powerful graphic interface.
ZhuJi91 places high performance Dell servers in 2 SAS 70 Type II certified data centers in Hong Kong to deliver the best possible uptime and speed. Each of the servers features CloudLinux operating system, RAID 5 storage, Solid State Drives, 24+ GB memory and 16+ CPU core.
Both of the data centers are equipped with uninterrupted power supply, diesel backup generators, DDoS response, redundant and multi-tiered networks, and 24x7 network monitoring. The monitoring results for the company's uptime and server response time in the past 30 days released at HostingReview360.com are 99.9% and 348ms respectively.
For technical support, the company has a support team consisting of skilled Linux experts with at least 3 years' experience. Being available 24x7, the in-house team is guaranteed to make responses to support tickets with 15 minutes and work out solutions in hours in either English or Chinese upon request.
For detailed information about ZhuJi91, read this web page.
About HostingReview360.com
Trusted by thousands of loyal readers and webmasters, HostingReview360.com is a professional review site that releases web hosting reviews based on real information collected from the websites hosted with the company or a specific product.