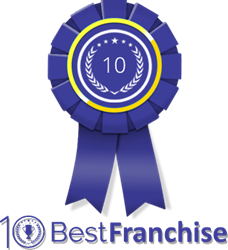 ROCKVILLE, Md. (PRWEB) August 23, 2016
10 Best Franchise is pleased to announce the top three recipients of its awards for best hotel franchise opportunities. The first place honor was being presented to Choice Hotels, with the second place honor going to the Westin hotel group and the-third place award recipient being Affordable Suites of America.
Each of the franchises were selected using qualitative and quantitative factors such as franchise business opportunities, ROI, customer reviews and business track records. The recipients of the new monthly award have been recognized for their commitment to customer service and stellar business practices. Based on the highly-competitive ranking factors, each of these recipients have made a positive contribution to the hotel franchise industry.
The top hotel franchise is Choice Hotels, based on 10 Best Franchises' latest list of winners. Headquartered in Rockville, Maryland, Choice Hotels consist of a conglomerate of upscale, midscale and economy hotels. The factors that set this best hotel franchise apart from its competitors is the hands-on approach to franchise training/education, marketing assistance and competitive vendor pricing. The Choice Hotels group consists of the Clarion, Rodeway Inn, Sleep Inn, Quality, Comfort Inn, Suburban, Comfort Suites and EconoLodge.
The Westin Hotel group has cornered the market on elegance and comfort, which is why it also made the August list leading hotel franchise opportunities. With 192 hotels located in 37 countries, this popular hotel franchise provides an ample opportunity for budding franchise owners to invest in a solid brand. The Westin is a subsidiary of the Starwood Hotels & Resorts Worldwide. The Westin offers a competitive entry fee for entrepreneurs who want to partner with a brand that supports and promotes its franchisees. The Westin is headquartered in White Plains, New York.
Affordable Suites of America offers unique opportunities for customers to enjoy comfortable hotel amenities at affordable rates. As a premier hotel franchise, Affordable Suites of America meets the unique challenges of business customers and families who stay at their suites. Customers are attracted to the well-appointed features and cleanliness of the Affordable Suites of America. Due to the popularity of this hotel franchise, this is an ideal opportunity for franchisees to grow a successful franchise business.
10 Best Franchise provides information about top hotel franchise opportunities on its well-regarded website. Customers visit the 10 Best Franchise site to get the latest information about franchise development, marketing, news and statistical information.
For more information about this month's winners, visit http://www.10bestfranchise.com.