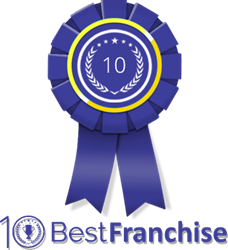 Rockville, Maryland (PRWEB) February 24, 2016
10 Best Franchise, a web-based organization that assesses all of the best franchises in the industry, recently gave Choice Hotels the distinction of being its choice for the best hotel franchise business for February. The organization also created a list of some of the other top hotel franchise choices available.
Choice Hotels in Rockville, Maryland is a massive hotel franchise that's known to countless travelers all over the nation and world. Being the best hotel franchise business, Choice Hotels runs more than 6,300 franchises located in 35-plus nations and territories. Choice Hotels offers many different types of accommodations to guests. Some of the franchise's hotels are high-end, while others cater to the budget crowd. Choice Hotels specializes in airy, cozy and bright guest rooms that are equipped with a broad range of contemporary features.
Westin in White Plains, New York is second on the list of leading hotel franchises highlighted on 10 Best Franchise for February. Westin's hotels are ideal for travelers who are passionate about pure luxury and convenience. Soothing wellness spas are a big focus for Westin. Westin's accommodations also are child-friendly, which is convenient for family vacations of all sizes.
Affordable Suites, a popular hotel franchise that's located in Conover, North Carolina, offers accommodations that are truly affordable. People who are looking for economical lodging options often book stays at Affordable Suites. These guest units are excellent for people who are big fans of ample space. Affordable Suites is known for roomy units that don't cost anywhere near an arm and a leg.
10 Best Franchise enthusiastically praised numerous other hotel franchises in February. These hotel franchises are Wingate by Wyndham in Gillette, Wyoming; Red Lion Hotels in Spokane, Washington; Red Roof Inn in Columbus, Ohio; Radisson in Minnetonka, Minnesota; the Hyatt in Chicago, Illinois; and Home2 Suites in McLean, Virginia. These hotel franchises are appropriate for all different kinds of travelers. Some are suitable for travelers who are looking for style and luxury. Others are suitable for travelers who are looking for no-frills cleanliness and comfort. 10 Best Franchise is always evaluating the biggest hotel chains all over the nation.
For more information, visit http://www.10bestfranchise.com.