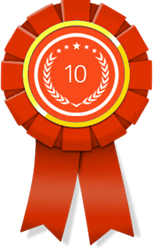 SOUTHLAKE, Texas (PRWEB) May 26, 2015
10 Best SEO gives out coveted rankings to different businesses that work in the burgeoning SEO industry. Recently, they have put out their latest set of top 10 best hotel SEO firms. The following is a short description of the top three firms on the list; each one is an excellent choice for any hotel looking for help with SEO.
Sabre Hospitality is based in Southlake, Texas and comes in third place on the list. This top hotel SEO firm has many knowledgeable experts in the area of SEO, as it has to do with hospitality businesses. The company wants all of its clients to focus on what is important to them as a business, and they will use what is important to them to take care of the SEO needs of that business. They work closely with localized SEO, website design, and content development to create the most effective websites possible that will bring in a great deal of traffic and potential revenue. They make it easy for clients to find them using the most popular search engines by incorporating the keywords in just the right way that they bring the websites to the tops of search results lists.
Digital Hospitality, located in British Columbia, Canada, is the number 2 contender for the title of leading hotel SEO firm. Digital Hospitality does not only deal with web pages, but also mobile sites and Facebook pages for their clients in the hospitality industry. They work with a wide range of clients as well. Some of their satisfied clients include: Best Western Plus Uptown Hotel, Ramada Langley Surrey, and Econo Lodge Canmore.
Milestone, which is located in the city of Santa Clara, California, is considered to be the best hotel SEO business. Milestone will work with clients who need help in various arenas that involve SEO, including navigation of different software options, website development, and social media marketing. This company understands how important the Internet has become in marketing tactics these days and has a great deal of expertise specifically in websites for businesses in the hospitality industry. They know exactly how to drive traffic to these pages and drive the pages to the top of the search engines that clients will be looking at online.