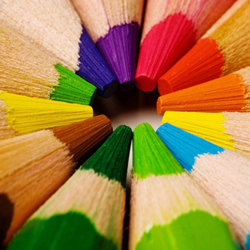 San Francisco, CA (PRWEB) April 10, 2014
The web hosting review site HostingReview360.com has announced the best image web hosting plans after reviewing their price, ease of use and technical support and monitoring the performance for months, aiming at offering reference for photo lovers who want to obtain good online presence.
The packages on the recommendation list are the Professional Plan from BlueHost, Launch from InMotion Hosting and Prime from A2Hosting respectively. All of them come with more tools and features than those required in creating and maintaining a website.
1) Professional Plan
Offered by BlueHost, a world's leading web hosting provider, Professional Plan currently serves millions of domains and websites. The price of the plan starts from $6.99/mo regularly, and now with this promotional link, it is cut down to $3.95/mo. 1 domain and over $200 marketing credits are included free of charge.
Using this plan, BlueHost customers are able to take advantage of cPanel to get everything about their accounts and websites under control. Moreover, the SimpleScripts 1-click installer enables them to easily install and configure multiple image galleries, such as Coppermine, Gallery, Zenphoto, Piwigo, 4images and Pixelpost.
In the case that customers are stuck into troubles when hosting their websites, BlueHost provides 24x7 technical support via phone, email and live chat with short holding time. For account cancellation, the anytime money-back guarantee allows webmasters to receive a refund.
2) Launch
Suitable for hosting small sized image websites and newly-built ones, Launch is the primary plan from InMotion, a web host that has been a top-rated CNET hosting company for more than 10 years. When websites grow big, the owners have choices to upgrade to a higher shared plan or even a virtual private server without migration.
Launch is currently priced from $3.49/mo with a 56% discount used. The plan includes unlimited disk storage and bandwidth, cPanel, Softaculous auto installer, automated data backups, $275 marketing credits and 90 days full refund guarantee. The Dell servers, Cisco networks and Max Speed Zone technology ensure a fast and stable hosting environment.
3) Prime
As one of the shared plans from A2Hosting, Prime features affordable price, several image gallery tools, around-the-clock technical support and the SwiftServer platform. With high performance servers, no server overloading and CloudFlare CDN, the platform is claimed to be fast and reliable.
In terms of price, Prime comes with different discounts depending on the length of terms. For 1/6/12 month(s)' subscription, the coupon code BHSCODE brings a 51% discount for a price starting from $3.92/mo, and for 24/36 months' term, the code BHSA2CODE cuts the regular price by 34% to $3.95/mo.
For more information, follow this link to read details.
About HostingReview360.com
It is a leading resource in web hosting review that offers detailed guidance on choosing service and resolving simple problems.