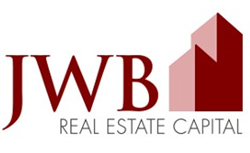 Being a beginner in real estate can be tough and there are few reputable training programs that teach the A to Z needed to be successful as a property investor
New York, NY (PRWEB) July 08, 2014
Learning how to earn a passive income in the housing industry can be a blockade for new investors who are unable to attend in-person training seminars. The JWB Real Estate Capital company has announced its best investment books for real estate list now published freely online at http://www.jwbrealestatecapital.com/10-real-estate-books-you-should-read-before-investing.
This growing list of publications that are available from national retailers is meant to provide a quick source of information for average real estate investors. The low cost of the books available in the list provide an affordable way for any person to become educated with new investing strategies.
"Being a beginner in real estate can be tough and there are few reputable training programs that teach the A to Z needed to be successful as a property investor," said a JWB Real Estate Capital rep.
The investment books that are now compiled into the easy to read list are one example of complimentary content published this year by the JWB company. A complete video primer that explains the company process of helping beginning investing clients has been distributed and is entirely accessible from the homepage.
"We're always adding new content and features to our website to make it simpler for a person to obtain the information that is needed to kick start any investing career," said the rep.
The JWB Real Estate Capital company has emerged over the past several years as a go-to company to build residual monthly income as an investor in the housing market. Continued updates and a new team of account managers are now features that investors can explore this year.
About JWBRealEstateCapital.com
The JWBRealEstateCapital.com company offers one of the largest and most resourceful independent sources for investing information in the housing industry on the Internet. Options to purchase homes at less than market value to use as an investment are provided. The JWBRealEstateCapital.com company has adjusted its network to include hundreds of cash earning rental homes throughout the state of Florida. New income is now built monthly for all clients.