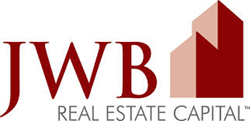 Many retirees are hoping to find returns in the stock market although real estate holdings could provide even higher returns in growing markets
Midland, TX (PRWEB) April 30, 2014
Retirees or those who will retire in 2014 seeking new investments can take advantage of the programs offered by the JWB Real Estate Capital company this year. Some of the best investments for retirees are now explained online at http://jwbrealestatecapital.com.
Investment programs have been created to provide an easy entry into the housing market compared to regular stock investing by the JWB company. Men and women who use retirement accounts to fund ETFs or mutual funds can now purchase real estate using specially designed programs.
"Many retirees are hoping to find returns in the stock market although real estate holdings could provide even higher returns in growing markets," said a JWB Real Estate Capital source.
The solutions put forth this year to create investing programs through acquired turnkey properties is one of the ways that the JWB company is introducing investors to the housing market. Use of private funds, 401(k) or other retirement accounts is now accepted as an investment source this year.
"We're making it possible for any person serious about building an income stream in the housing market to instantly earn returns through our programs," said the source.
One additional advantage that is now given to retirees or other investors using JWB Real Estate Capital programs is the ability to earn monthly returns. Tenant agreements are now in place for all properties offered as housing investments this year.
About JWBRealEstateCapital.com
The JWBRealEstateCapital.com company provides investors with different packages for entering the real estate market in the state of Florida. This company has built a current portfolio of hundreds of single family rental properties. The JWBRealEstateCapital.com company builds communities through its new home construction and acquires renovated properties to support its turnkey investment opportunities to men and women seeking stock market alternatives to build a cash flowing portfolio in the U.S. market.