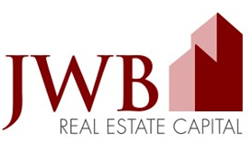 We've built, acquired and manage more than 300 houses that are meant for investors to profit from in one of the fastest rising rental markets in the state of FL
Las Vegas, NV (PRWEB) January 01, 2015
Learning which properties to buy in the housing industry can be a huge advantage to investors in the real estate industry. The JWB Group has now posted its best investments for real estate buyers for the New Year in a new web video series located at http://www.jwbrealestatecapital.com/how-to-save-money-buying-rental-homes.
Adults who are planning to grow a personal investment portfolio this year could benefit from reviewing the homes for sale that are managed by the JWB Group. The investments that are overviewed in the video series are centered around the turnkey properties that are part of the housing network in the Jacksonville market.
"We've built, acquired and manage more than 300 houses that are meant for investors to profit from in one of the fastest rising rental markets in the state of FL," said a JWB company rep.
By offering the new video series for review online, the JWB Real Estate Capital company expects to reach more investing clients who are not located in Florida. Because of the easy investing packages now available, any adult can invest in the JWB network of homes regardless of which state where they currently live.
"We've maximized our profit building techniques of the past year and have created even more opportunity to earn additional revenue with our investment homes," said the rep.
The JWB company has added to the content that investors access from the main homepage this year to introduce more investment programs. A daily updated blog is now one area where adults can access to find out what strategies are working well for clients this year at http://www.jwbrealestatecapital.com/blog.
About JWBRealEstateCapital.com
The JWBRealEstateCapital.com company provides the opportunities that U.S. investors demand in the real estate industry to buy inexpensive rental properties. The company is based in Florida and now manages more than 300 cash flowing properties for clients. The JWBRealEstateCapital.com company has multiple resources on its website to help investors find helpful information in mobile, video and textual formats.