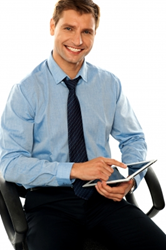 The investing programs that our company has launched over the past couple of years are now helping investors in 10 countries build sizable incomes
Midland, TX (PRWEB) September 10, 2014
Investors who appreciate streams of passive income will now benefit from the published guide that is offered as a download from the JWB Real Estate Capital website at http://jwbrealestatecapital.com/turnkey-investments. This guide features some of the best investments for passive investors that are available.
An overview of the investment strategies created by the JWB company is also placed into the guide offered as a free resource to investors. The content is expected to provide resources to U.S. and global investors who are not committed to using the stock market in order to collect average returns on securities.
"The investing programs that our company has launched over the past couple of years are now helping investors in 10 countries build sizable incomes," said one JWB company source.
The current guide is accessible from any PC, laptop, tablet or smartphone to make it easy for investors to review the strategies available as a passive investor. Both audio and textual content is now provided as part of the guide and updates will be added as information changes or is improved this year.
"Clients using our company have been able to build an income source in the markets where our homes are positioned using a turnkey strategy," said the source.
The JWB Real Estate Capital company has plans to revise its content through its guides to better assist all investors who access the company supplied content online. A blog is now one optional way that men and women can keep up with changes in the market and learn new tips at http://jwbrealestatecapital.com/blog.
About JWBRealEstateCapital.com
The JWBRealEstateCapital.com company is one company that provides the public with an easy to access investment platform to assist investors with building a successful passive income business. The company controls and owns more than 300 homes throughout the state of Florida. The JWBRealEstateCapital.com company has invested into new homes in growing areas this year in order to build a more profitable portfolio for clients using the company network.