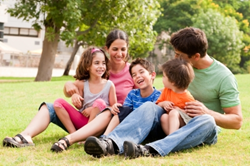 We've expanded our content posted on our website to provide more assistance to adults nationally who have questions about how to use different routes to buy real estate
New York, NY (PRWEB) January 08, 2015
The opportunities that are now available to average investors in the U.S. market who own retirement accounts have increased over the past two years. The JWB company has posted its best IRA investments in 2015 video series to provide an information source to adults at http://www.jwbrealestatecapital.com/tax-free-fl-real-estate-investments.
IRA accounts, 401(k) and other individual accounts that adults typically hold to build retirement funds could be used to purchase real estate in the U.S. The JWB company overviews some of the the leading ways to use a retirement account to invest in the housing market to increase annual returns through a qualified investment account.
"We've expanded our content posted on our website to provide more assistance to adults nationally who have questions about how to use different routes to buy real estate," said a JWB Group source.
The 2015 videos that are now featured in the blog area of the JWB website are offered in short segments to allow men and women to learn methods step by step. These smaller but more focused videos are prepared regularly based on submitted questions or new strategies that are developed to boost investor opportunities in the New Year.
"Our management team provides expert solutions to interested investors who are exploring ways to use built up retirement funds to get into the housing industry at the lowest price possible," said the source.
The JWBRealEstateCapital.com website is now offered to users of standard Internet connections and mobile devices. Each section of the company website can now be accessed easily and access to brand new content is available. A new download can now be obtained on all website pages for the 2015 Investor's Guide for Turnkey Homes now available.
About JWB Real Estate Capital
The JWB Real Estate Capital website provides a source of investment information concerning turnkey homes for sale. The national investment platform created by JWB in 2010 has now helped investors in more than 20 countries. The JWB Real Estate Capital company is currently supplying beginner investors in the housing industry with easy to access web content from its homepage portal.