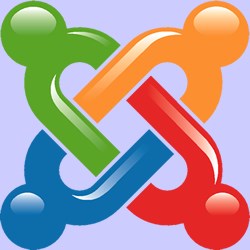 San Francisco, CA (PRWEB) February 10, 2014
The leading web hosting review site HostingReview360.com has announced the award of best Joomla hosting in 2014 with the intent to introduce optimized web hosting services that are able to satisfy Joomla users in ease of use, performance and price. The award is granted based on in-depth editorial review on 100+ web hosts and more than 4,000 verified customer reviews.
As introduced, InMotion Hosting wins the competition because of the professionalism in Joomla hosting, 100% compatibility, quick installation service, high performance, easy website management, responsive technical support and affordable price.
InMotion has 3 shared plans suitable for hosting small to medium sized Joomla websites. With the regular price starting at $7.99/mo, the 3 packages are available from $3.49/mo with a more than 50% discount offered for new customers making subscriptions through this exclusive promotional link.
Each plan comes with unlimited disk space and monthly data transfer. Extras include daily automated data backup, up to $300 marketing credits for Google, Yahoo, Bing, Amazon, Twitter and YP Listing, and a 90 days full refund guarantee.
Every server in InMotion data centers is equipped with the latest versions of PHP and MySQL, so that the services from this company are fully compatible with Joomla. Apache web server and suPHP are also provided for further enhancement.
For the installation of the software, the company gives customers access to Softaculous, an auto script installer that gets Joomla installed properly in minutes as soon as the necessary information is given, such as the admin username, password and email. The whole process requires no technical knowledge.
As a BBB A+ rating service provider, InMotion guarantees 99.9% uptime and backs it with business-class hardware and cutting-edge technologies, including factory-tested Dell servers, Cisco networks, uninterrupted power supply and diesel backup generator.
In terms of speed, the company has achieved good results as the server response time averages 230ms in the past 30 days, according to the real-time monitoring statistics at HostingReview360.com. The choice of data center location, multiple layers of network redundancy, BGP routing, carrier-grade network core and the Max Speed Zone technology are the main reasons for the excellence.
Since its inception, InMotion has kept a professional support team to offer technical assistance 24 hours a day, 7 days a week via toll-free phone call, online chat and email. The knowledgebase, FAQs, educational channels and video tutorials are also helpful resources for resolving common problems.
For more choices on Joomla hosting service, follow this link to learn about some other providers.
About HostingReview360.com
It is a site that reviews and rates web hosting services independently based on real experience to help webmasters in risk-free service selection.