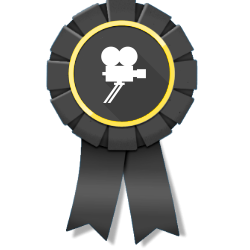 NEW YORK, N.Y. (PRWEB) October 27, 2015
10 Best Production is proud to announce its new monthly award for the best Kickstarter video production firm. 10 Best Production selected New York City's Indigo Productions as the best Kickstarter video production company for the October 2015 time period. Kickstarter is a popular funding website that aids people in raising money for their upcoming creative endeavors. For example, many filmmakers turn to Kickstarter to gather necessary funds.
A highly skilled kickstarter video production company, Indigo Productions' talents are not just restricted to video production. The team at Indigo Productions is also highly adept at video editing, concept development, searching for suitable shooting locations, storyboards, the casting of talent and animations, for example. If an individual is looking to hire a company that has a serious, hands-on approach to making high-quality professional videos, then Indigo Productions makes an amazing choice. Past clients of this company are Oscar de la Renta, Duracell, Kellogg's and Bulgari.
When it comes to premium kickstarter video production, Ripples Edge is an exemplary video production company. At San Francisco, Calif.-based Ripples Edge, the main priority is to assist up-and-coming startups in attracting funding and interest that can help them pursue their objectives with more freedom and clarity. The staff at Ripples Edge is knowledgeable regarding all elements of making videos. They are talented at coming up with fresh concepts and production in general. If a business needs to work with a company that is skilled in everything from pre-production to post-production, Ripples Edge can meet their need. When Ripples Edge makes Kickstarter videos, their aim is to strengthen the identities of their clients.
SocialFix is in third place on 10 Best Production's list of outstanding kickstarter video production companies. The New York City firm helps clients figure out their options in video production, website design and even social media management. When SocialFix makes videos for Kickstarter purposes, they take advantage of their expertise in art and social media optimization to enhance campaigns. Many clients that have worked with SocialFix on their Kickstarter campaigns have experienced amazing outcomes thanks to highly effective and visually appealing videos.
10 Best Production frequently assesses Kickstarter video production companies as a means of introducing them to the general public. 10 Best Production enjoys helping businesses locate excellent examples of video production agencies.