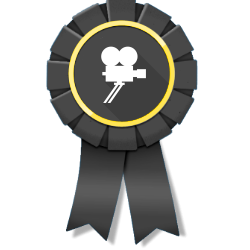 NEW YORK, N.Y. (PRWEB) April 13, 2016
10 Best Production, a renowned team of experts, recently announced SocialFix and Simple Story as the April winners of their contest for the 10 Best Kickstarter Video Production category. As a monthly award, the contest winners comprise video companies whose methods of business promotion and notable quality stand out above the rest in their division.
At 10 Best Production, the entry process begins when online marketing companies submit their link and information to the database directory. Each of theses entries is reviewed using a proprietary algorithmic application that significantly improves the establishment of the required criteria for the awards. Based on preliminary findings, the team of experts at 10 Best pursue further investigation leading to the selection of candidates.
10 Best Production aims to deliver a quantified directory that provides reviews and investigates the "Best Kickstarter Video Production Business" criteria that help kickstart the funding they need. Their highly qualified online marketing experts take pride in producing results for business owners in search of fundraising specialists.
SocialFix, a leading Kickstarter video production business based in New York, N.Y., specializes in videos for Crowdfunding. Anyone who has attempted a fundraising cause understands the importance of high-quality video. SocialFix finds the aesthetic that captures the imagination of backers that result in funding.
Top Kickstarter video production business Simple Story is based in Ontario, Canada. Its team meets the case-by-case requirements of clients and creates a story that persuades the audience to take action. As a Green Content company, they work to design productions that continue pulling in investments long after the video compilation.
In addition, special recognition in the area of best Kickstarter video production this month goes to MWP of London, UK. MWP is an increasingly-competitive and professionally-operated video production business that works diligently to help clients reach their target market.
For more information about 10 Best Production and their monthly Kickstarter video production contest, please visit http://www.10bestproduction.com.