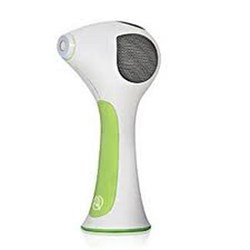 Over 10 Years Experience in Laser Hair Removal for All Skin Types.
Tampa, FL (PRWEB) October 31, 2013
Fusion states that as its client base has grown, it has become recognized as one of the least expensive, yet most respected facial hair removal specialists' in the area. This recognition comes from the numerous Medispa client reviews on well known search engines for the Tampa Bay area.
Fusion Medispa has become an leading laser hair removal center because of its unparalleled level of customer service. Each client is treated to more than just a procedure. The medical spa and skincare lounge states that it is of the utmost importance that each customer feels special and the company states taking part in improving someone's life is very rewarding.
"It is important to understand that the benefits are not just cosmetic, but also greatly emotional and psychological for many," Dr. John Strover, a Diplomat, with the American Board of Cosmetic Surgery, explains.
In becoming the leading laser hair removal specialist in Tampa Bay, the medical spa, underscores the importance of experience and state of the art equipment. The company says it knows that it is helping to improve a customer's life during these procedures and that there are many benefits to laser hair removal.
Unwanted hair can not only be unsightly, but a persistent problem that recurs time and again if left untreated, "As a result of ingrown hairs, and irritation or itching after shaving, many patients develop an embarrassing discoloration called post inflammatory hyper-pigmentation. Once you permanently reduce the number, of hairs, most of the discoloration goes away. Whatever discoloration remains can be treated with lightening creams," according to Dr. Strover.
The medical spa and skincare lounge not only offers laser hair removal services, but a variety of other self improvement services such as electrolysis, Botox, micro-dermabrasion, facials, peels, wraps, and much more.
The medical spa has been steadily growing since it first opened its doors, nine years ago. Clients experiencing the quality difference are the company's best referral network, and most clients become regulars quickly. Fusion' states the key to its success is to put its customers first, giving each client a personalized experience. That philosophy alone has served the medical spa well and it continues to provide new and better services as time goes on.
For more information about Fusion Medispa Laser and Skin Care Lounge's leading laser hair removal specials and many other personal concierge services, like Tampa's best laser hair removal service, interested persons can phone 813-852-1060 or, they can also visit the company directly at 8731 N. Gunn Highway, Tampa, Florida. With over 10 years experience in laser hair removal for all skin types even more information about their facial hair removal specialists is likewise via email, under the contact information.