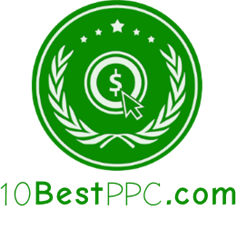 BOSTON, Mass. (PRWEB) May 23, 2016
Online marketing research network 10 Best PPC has named Brick Marketing, Market Vantage, and Shimmer as the best companies in its Best LinkedIn PPC Management Firm category for May 2016.
10 Best PPC is a part of the 10 Best Network, which compiles, evaluates, and ranks online marketing companies throughout the U.S. The people who conduct the research and gather the data are well-known experts in the field, having worked with some of the biggest brands and corporations in the world. 10 Best PPC specifically focuses on companies that offer pay-per-click advertising services. Such companies work with clients to craft advertising campaigns that direct traffic to their websites, expose people to their products and services, and boost revenue and sales. PPC campaigns can be created to target specific areas of the Internet, LinkedIn being among them.
According to 10 Best PPC,Brick Marketing is the leading LinkedIn PPC firm in the country. This is attributed to the agency's rapid rise as a place where clients go to reap significant returns on their investment in full-service digital marketing and search engine optimization (SEO) services. Such success with clients—which has included WordStream, DataDirect Technologies, SportsSignup, and Charles River Laboratories International—is reflected in its numerous awards and recognitions from industry publications and experts that include Top Ten Reviews and PromotionWorld. Founded in 2005 and with two offices in Massachusetts (Boston and Woburn), Brick Marketing is a certified Google Partner and Bing Ads Accredited Professional.
Coming in at No. 2 is Market Vantage, a top Linkedin PPC managment firm based in Groton, Massachusetts. 10 Best PPC particularly singles out this firm for its focus on promoting LinkedIn ads management to B2B marketers. The company provides many different types of services including social media marketing, SEO, inbound marketing, web analytics, conversion rate optimization (CRO), and marketing that focuses on specific search engines, such as Google and Bing. Clients have included AlfaBeta, Borrego Solar, CEU, IMS, InfoVista, LavaStorm Analytics, and Waiting Room Solutions.
Sacramento-based Shimmer is ranked third on 10 Best PPC's list of leading Linkedin PPC companies due to its innovative LinkedIn ads, which are professionally-designed to help their clients get noticed in a crowded online space. Also, Shimmer helps any type of business, whether small, mid-size, or large. Other services that Shimmer offers include organic SEO, content marketing, and website development.
For more information about this month's award winners, please visit http://www.10bestPPC.com.