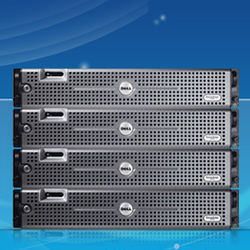 San Francisco, CA (PRWEB) September 29, 2014
LinkedHosts.com, a large web hosting review site, today announced the award of best Linux VPS hosting companies for business. The 3 award winners are BlueHost, InMotion Hosting and HostGator, selected based on the in-depth review and comparison of over 50 VPS hosting providers.
The 3 companies have been focusing on Linux VPS hosting for years, and they are now experienced in helping businesses to expand and succeed online. Besides, they offer rich resources, a bundle of management tools, and responsive technical support, which enables them to earn a good reputation in the industry.
1) InMotion Hosting
InMotion Hosting recently updated its VPS hosting plans with some new features. For example, for the primary VPS-1000S plan, the RAM is doubled; 20 GB disk storage is added, and SSDs are available for accelerating PHP processing, MySQL transaction and page loads. With these features included, the plan currently comes with 4 GB RAM, 60 GB RAID 6 disk storage, 2 TB bandwidth and 2 dedicated IP addresses.
The introductory offer of the upgraded VPS-1000S is a 50% discount for 1-month subscription. Going through this exclusive promotional link, subscribers can purchase the plan at the price of $14.99/mo. Also, they have access to daily backups, full cPanel license, advanced firewall, and a 90-day money-back guarantee.
2) BlueHost
BlueHost provides 4 upgradable VPS hosting packages. The packages are flexible, with additional disk space available for adding. The company utilizes open source technologies and first-rate servers to guarantee optimized performance, so that businesses can expect fast speed as well as an increased visitor satisfaction and conversion rate.
Priced from $14.99/mo, the basic Standard plan allows users to consume up to 30 GB SAN storage, 2 GB RAM, 2 CPU cores and 1 TB bandwidth. In addition, it covers root access and cPanel, which enables users to maintain complete control over CentOS and the whole virtual server.
3) HostGator
HostGator has both semi-managed and fully managed VPS hosting plans. For people choosing any one of them, the coupon code BWH25Percent brings a 25% discount which reduces the cost to $14.96/mo. Managed plans include a minimum of 1 CPU core, 1 GB RAM, 60 GB disk space, 1 TB bandwidth and 2 IP addresses.
For all VPS plans, HostGator offers unlimited databases, private name servers, weekly off-site backup, IPTables Firewall, and RAID disk arrays. All servers are under 24x7 monitoring. Webmasters using managed service can also get access to the company's technical support via phone, ticket system and live chat.
For more information, visit http://linkedhosts.com/best-vps-hosting/.
About LinkedHosts.com
It is an independently operated web hosting review site that deals with reviews, tutorials and coupons to assist webmasters in building online presence.