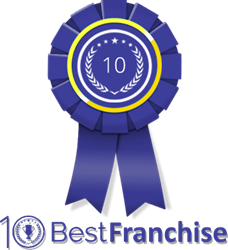 SAN FRANCISCO, Calif. (PRWEB) February 23, 2016
10 Best Franchise is pleased to announce the recipients of the Best Low Cost Franchise Opportunities Award. The top award recipient is National Merchant Networks. The second place award recipient is Simple Simon's Pizza. The third place award recipient is Home Instead Senior Care. Each recipient ranked highly according to the data compiled by 10 Best Franchise.
As the best low cost franchise, National Merchant Network provides various financial services to grocery stores, banks, restaurants, e-commerce stores, small businesses and gas stations. National Merchant Network provides its clients access to terminals, fraud solutions, electronic check tools and marketing software. National Merchant Network's staff understands how to fully service customers in the processing industry.
Simple Simon's Pizza is well suited to share February's roster of best low cost franchise opportunities. For customers who want a delicious pizza, Simple Simon's Pizza makes pizzas with fresh and simple ingredients. Whether they are making calzones or deep dish pizza, Simple Simon's values fresh pizza over profits. In addition to pizza, Simple Simon's serves desserts, salads and breadsticks. Home Instead Senior Care offers a valuable service for people who need assistance due to aging, illness or injury. They provide experienced nurses and assistants who provide help with cleaning, medication, meal preparation and bathing.
Another leading low cost franchise, Home Instead Senior Care's assistants provide support and transportation during doctor's visits and trips to the store. When patients select Home Instead Senior Care, they know they are getting quality services from a caring and friendly staff.
10 Best Franchise is a team of employees with years of experience in every aspect of the franchise industry including development, marketing and matching. For potential franchisees and customers who want helpful information about various sectors within the franchise industry, 10 Best Franchise offers the latest news and developments about this exciting industry. 10 Best Franchise reviews franchise opportunities in several industries including hotels, retail shops, spas, gyms and restaurants.
Using qualitative and quantitative measurement tools, 10 Best Franchise compiles data about franchises. After the data is compiled, 10 Best Franchise gives awards to top franchises in the industry. 10 Best Franchise makes every effort to keep data of top franchises that is current, accurate and unbiased. 10 Best Franchise ranks recipients based on proprietary analytics, online research statistics, customer reviews, site traffic and SEO rankings.
For more information, visit http://www.10bestfranchise.com.