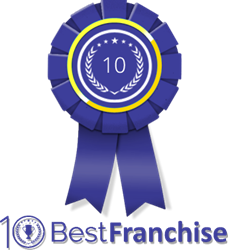 NEW YORK, N.Y. (PRWEB) June 28, 2016
The members of the 10 Best Franchise team is excited to recognize the recipients of this month's award for Best Low Cost Franchise Opportunities. The honors for the first-place award goes to National Merchant Network. The second-place recipient of this prestigious honor is Simple Simon's Pizza and the third-place honor is awarded to Home Instead Senior Care.
Each month, 10 Best Franchise recognizes leaders in the franchise industry with low cost business opportunities. These recipients are acknowledged for offering high-quality opportunities for entrepreneurs with modest investments. Each of these honorees are being celebrated because of their high standards, franchisee support systems and low start-up costs.
As the best low cost franchise, National Merchant Network is a leader in its sector of the financial industry. This company provides a service that enables businesses to process various types of credit card transactions. The best part about this service is National Merchant Network does not charge application or set up fees to the businesses. With initial installation of the service, a terminal is provided at no cost to the customer. National Merchant Service provides 24/7 customer support. National Merchant Services is headquartered in New York City.
Simple Simon's Pizza lives up to its name when it comes to its franchising opportunities, which is why it earned its ranking as one of the leading low cost franchise opportunities. Unlike many of the national pizza chain competitors, the initial costs to start one of Simple Simon's profitable franchises are low. Simple Simon's provides franchisees with quality training that will ensure high rates of returns. The best part about purchasing this franchise is the entrepreneur does not have to be wealthy to invest in this opportunity.
Home Instead is a leading low cost franchise on a mission to provide assistance and health care to people who reside at home. This is a great low cost franchise opportunity to assist people who are recovering from an illness or surgery. Seniors also benefit from this service. Home Instead provides nurses and nursing assistants who make people feel comfortable as they recover at home.
10 Best Low Cost Franchise's team of specialists consists of members who are experienced in various sectors of the franchise industry. The recipients of this innovative award were selected according to qualitative and quantitative ranking factors such as customer reviews, algorithms, online research and website traffic.
For more information, visit http://www.10bestfranchise.com.