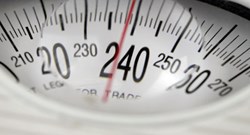 Tempe, AZ (PRWEB) October 07, 2013
Much attention has been drawn to the fact that a considerable percentage of the US population is classified as either overweight and obese. However what may not be readily apparent is that this reflects a significant change in the consumer market. In terms of mattresses, many people that are heavier than "average" report less-than-optimal experiences with mattresses that either wear down quickly or provide inadequate comfort.
What's The Best Bed, a blog about mattresses, discusses the subject in their latest article, "What's the Best Mattress for Plus-Size People?". In the article, WTBB examines owner survey information and offers tips for selecting the best mattress for plus-size people.
The first section reviews survey results from SleepLikeTheDead.com's research on weight and mattress preferences. Summarizing the data, WTBB highlights that people over 250 pounds consistently rank twelve- and fourteen-inch mattresses as more satisfactory than beds of 10 inches or less, and reports findings that memory foam and latex tend to score highest in overall owner ratings, both in general and among heavier people.
Next, the article delves into shopping tips designed to help shoppers pick out the best mattress for plus-size needs. Shopping for a new mattress can be confusing for anyone, but plus-size shoppers often have additional concerns regarding comfort and durability. Highlights include mattress thickness inline with survey results, firmer beds, beds without fiber fluff and lower-quality foams, among others.
WTBB then goes into greater detail, explaining pros and cons of four leading mattress types for plus-size people as well as features to look for. For each type, the blog also makes a couple brand recommendations based on their research and offers a summary of the brands for readers to compare.
The top two mattress types for plus sized people identified in the article are latex and memory foam. Primary benefits of latex mattresses mentioned include excellent durability and support. WTBB suggests firmer all-latex mattresses with at least 9 inches of natural Talalay material. Two natural latex mattress brands highlighted include Astrabeds and Flobeds, based on a previous latex brand comparison article. The key benefits of memory foam are found to be pressure point relief and contouring. WTBB suggests at least four inches of medium to high density memory foam, and recommends Amerisleep for their quick-response, temperature neutral plant-based memory foam or Serta iComfort's higher-density options for gel foam.
The article concludes with a table comparing the seven brands mentioned on price, owner rating, durability, warranty and thickness for easy reference. WTBB suggests choosing a mattress with a good return policy, especially when selecting a new type. Overall, the article highlights mattress thickness, material qualities and firmness as the most important considerations when shopping for the best mattress for plus-sized comfort.
WhatsTheBestBed.org is a mattress blog dedicated to helping shoppers figure out which is the best bed for their needs. Through easy-to-read, informative posts readers can access information on top brands and a variety of mattress types provided by unbiased, knowledgeable sources. From professional assessments and consumer reviews to coverage of the latest mattress industry headlines, the website provides a wealth of resources to consumers researching beds.