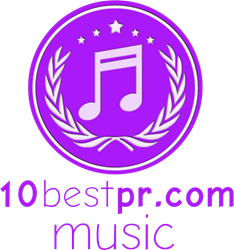 LOS ANGELES, Calif. (PRWEB) October 26, 2015
10 Best PR, a group of people who are committed to acknowledging fine work in the public relations realm, recently announced its list of top music PR firms for October 2015 The noted organization has named Effective Immediately of Los Angeles, California as its top entertainment public relations company pick. This monthly award is a totally new concept for 10 Best PR.
As indicated by its name, Effective Immediately is a full-service, top music PR firm that strives to aid clients in effectively promoting their music. If a musical artist is planning an upcoming tour or is currently completing a full-length release, the team at Effective Immediately can ensure that music lovers all around the nation get access to information about it. The public relations techniques that are used by the Effective Immediately staff include social media management, search engine optimization (SEO) and radio promotions, for example. The publicity pros at Effective Immediately are truly well-versed in the ins and outs of the vast music world.
Leading music PR firm Cyber is a prominent company that directly follows Effective Immediately on the exclusive October 2015 list. The Brooklyn, New York digital agency assists musical acts in creating relationships with key podcasts, blogs, social media networks and online radio stations. All of these portals can help up-and-coming musical artists gain much-needed exposure and traction in the competitive entertainment world. If an act works with Cyber, it can receive the guidance of a branding aficionado who can help take its social networking presence to a significantly higher level. The company is also excellent at helping musical artists pen engaging and compelling biographies.
AMW Group is a top entertainment public relations company that collaborates with musical artists from many diverse genres. Based in Los Angeles, Calif, the company's artist packages are aimed at many types of acts, from up-and-coming ones to those that have been in the industry for years and perhaps even decades already. Consulting is also a major service that's provided by the attentive and diligent public relations professionals at AMW Group. The employees at AMW Group always make sure that their clients are fully in the loop regarding everything that's going on, publicity-wise.
10 Best PR is perpetually on the lookout for some of the most noteworthy public relations firms located all across the nation and world.