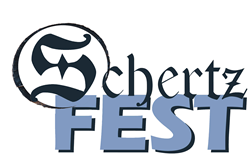 Schertz, TX (PRWEB) September 09, 2014
SchertzFest will be a celebration of the 56th anniversary of the city of Schertz on Sept. 19 and 20 in Pickrell Park, 703 Oak St. The celebration will include a sanctioned BBQ cook-off and live music on Friday and Saturday. Come honor the heritage and history of Schertz with a weekend of fun activities that are perfect for the entire family.
SchertzFest was initiated in 2008 as a way to honor the city's 50th anniversary. The celebration has been held annually ever since. The festival includes two days of live music, craft and food vendors, a carnival and the BBQ cook-off at Pickrell Park. There is no cost for admission.
Friday night is Tejano Night and the live music will kick off at 6 p.m. with Grupo ORO, followed by Jimmy Gonzalez y Grupo MAZZ from 8:30 to 11 p.m.
Saturday is Heritage Day and the celebration will begin at 11 a.m at Pickrell Park. Parents can bring their kids and come check out the Family Zone with plenty of fun activities for everyone, including a water balloon toss, coloring contest, chalk drawing contest and more. Live bands will take the stage beginning at 1 p.m. with Reality is Broken. Cher La-Bas will hit the stage at 4 p.m. followed by Rockabilly Roll at 7 p.m. and Cactus Country at 9 p.m.
Guests on Saturday can also check out the second annual Waitress Race at 3 p.m. Experience is not necessary for this obstacle course challenge with a twist!
The BBQ cook-off will begin Friday as teams check-in; cooking and judging will be Saturday. More than 60 teams are registered and ready to show off their barbecue expertise. Those who participate will be judged on chicken, ribs, brisket, cooker's choice and pinto beans. The total purse awarded to winners is more than $10,000.
There will be plenty of food and beverage vendors available throughout the two days of SchertzFest. Tickets are required to purchase food and drinks from these vendors and are available for $1 each at the park. Guests can also come for the carnival at SchertzFest with rides and games.
For complete entertainment schedule and information about SchertzFest, visit http://www.VisitSchertz.com/SchertzFest.
About the city:
The City of Schertz is located north of Interstate 35, on the outskirts of San Antonio. The city has been described as small, yet welcoming with a unique rustic charm, located at the crossroads of Texas. Designated as one of the best places to live in Texas, the city has a warm atmosphere with the best neighborhoods, and has become one of the most beautiful areas to live in South Texas. It's also consistently in the regional rankings for the best schools. For more information, visit the municipality website at http://www.visitschertztx.com/.