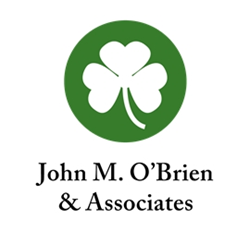 I have always been proud of my community, of being a resident in Elk Grove – Grant Zehnder
Elk Grove, CA (PRWEB) September 29, 2014
Grant Zehnder, assistant attorney of plaintiff personal injury law firm John M. O'Brien & Associates, located in Elk Grove, CA was awarded with the Best Attorney title by Best of Elk Grove, 2014.
Started in 2009, Best of Elk Grove is a competition destined to make locals aware of the outstanding local businesses. The competition is based on a voting system. All those interested have the month of August to vote their favorites in several categories. Participants are allowed to submit one voting form. Winners are announced at the Best of Elk Grove Party. Here you can visualize the winners list of 2014.
"I have always been proud of my community, of being a resident in Elk Grove – stated Mr. Zehnder. "I am grateful and proud to be voted as best attorney." – Attorney Zehnder added.
Grant Zehnder was born and raised in Elk Grove, California. In 2006 he graduated from the University of California in San Diego owning a Bachelor of Sciences in Management Science and a Minor in Psychology. In 2010 he graduated with Great Distinction from University of the Pacific, McGeorge School of Law.
Attorney Grant Zehnder is member of the Sacramento County Bar Association, the State Bar of California, the Metro Chamber and Capitol City Trial Lawyers Association (CCTLA).
Mr. Zehnder started his career in law with spending three years as a defense-side civil litigator after which he served as an associate attorney at Cook Brown, LLP in Sacramento. Presently he is an associate attorney at John M. O'Brien & Associates.
About John M. O'Brien & Associates
John M. O'Brien & Associates is a plaintiff personal injury law firm in Elk Grove serving Sacramento area. Principal attorney John M. O'Brien and associate attorney Grant Zehnder work tirelessly to help victims of personal injury accidents including auto accidents, catastrophic injuries, marine accidents, product liability issues, nursing home abuse and discrimination. You can reach John M. O'Brien & Associates by calling 800.722.4176.
# # #