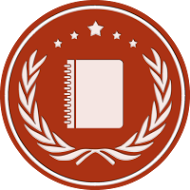 SAN FRANCISCO, Calif. (PRWEB) August 24, 2016
Recently, 10 Best CRM selected OnePage as the winner of its Best Online CRM Award for August 2016.
One of the best ways for modern businesses to streamline their processes is to take advantage of an online CRM application. CRM stands for customer relations management, and software that handles CRM is designed to help businesses and their customers stay connected in a positive way. Certain online CRM applications are able to boost the efficiency of a brand in ways most business owners can't even dream of. Developing new leads and fostering an environment that encourages repeat customers is just one of the many ways that CRM software helps modern businesses. 10 Best CRM has recently started a new program that distributes monthly awards based on the 10 best online CRM applications.
At the start of each month, 10 Best CRM will update the rankings of the 10 best online CRM programs. They can do this thanks to their proprietary mathematical formula for calculating the differences between the different solutions and ranking them in an objective way. The winners for August 2016 have recently been shared, and the first few of them are detailed below.
OnePage is the best online CRM software for the month of August. OnePage works hard to take the organizational hassles of the business world and transform them into usable pieces of information. Clients who use OnePage can focus more freely on what matters, like their customers and any new leads that may be promising. The software also shows analytical reports that determine if customers are satisfied.
Top online CRM software Act CRM is the second-best online CRM solution for the month of August. Although Act CRM is labeled as primarily CRM-focused, it has a host of other functions that can further boost the efficiency of a brand. The application is designed to help the process of sales and online transactions go smoothly.
Velocify assumed the third position in 10 Best CRM's ranking of leading online CRM solutions for August. This CRM software is able to track the satisfaction levels of customers in order to help sales reps follow up more comprehensively with their customers. It also helps to track new leads as they become available, and it does so entirely autonomously. This helps boost overall efficiency and therefore profitability.
For more information about the companies mentioned in this press release, visit http://www.10bestcrm.com.