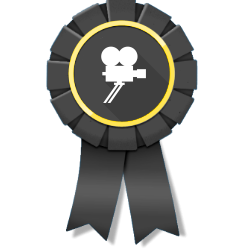 NEW YORK, N.Y. (PRWEB) August 23, 2016
10 Best Production is excited to announce SocialFix as the top winner in its August 2016 awards for Best Online Video Production Firm.
The internet is perhaps the most powerful advertising tool at the disposal of the world, and many people are starting to see the true value that a solid web presence can have to a business. One of the most effective ways to translate a great web presence into new customers or repeated sales is to create video-based advertising content that can be used to promote the business. These videos can be viewed by anyone with access to the internet, and they have a far greater reach than any other advertising method. That's why 10 Best Production has started ranking online video production companies so that businesses will know which firms are the most effective.
The new monthly award by 10 Best Production is based on a sophisticated system that ranks video production firms based on a number of statistical factors and efficiency metrics. The results are updated every month to keep the market fresh to any changes. The top three winners of the 10 Best Production award for online video production companies are listed below.
SocialFix is the best online video production agency for the month of August. Based in New York City, they primarily serve clients in the states of New York and New Jersey, and they offer services that can be afforded by a wide range of clients. They make small promo clips and full corporate commercials. One of their best features is that they offer assistance is spreading the video throughout social media.
Demo Duck of Chicago, Illinois is the home of the second-place winner in this category. As a top online video production company, Demo Duck is comprised of some of the most well-versed experts in the field of video production. They strive to bring an edge to each video they produce in the hopes of snagging the attention of as many potential new customers as possible.
Poptent takes the final place on the roster of this month's leading online video production agencies. Poptent, a Philadelphia-based online video production firm, works side-by-side with clients during the production process and offers consistent feedback on the process. They are possibly most well-known for their speed and premium quality, both of which exceed many of their competitors.
For more information about the companies mentioned in this press release, please visit http://www.10bestproduction.com.