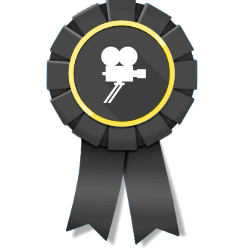 NEW YORK, N.Y. (PRWEB) January 18, 2017
10 Best Production recently selected the winners of its Best Online Video Production Company awards for January 2017, highlighting SocialFix, Demo Duck and Cucumber & Company.
Video production is in high demand in the internet marketing world. There are many companies available on the market to produce high quality videos to market businesses or products. Following is a description of some top video production companies available online.
The top online video production company is Social Fix. This company personalizes videos to fit the needs of their clients. They have mastered their craft and have an expert team of video makers at their disposal. They also have a team of internet marketers that are experts in search engine optimization, social media and other related fields.
Social Fix has been involved in a number of high-profile video projects. Recently, they had created a promotional video for the New York Blood Center. They also made a television and social media commercial for The Wealth And Values Initiative. They have a large list of clients on their portfolio page.
Another leading online video production agency is Demo Duck from Chicago, IL. It started as a small team creating video demos in 2011. The company has a background in primarily producing animated videos for clients. They have created explanatory videos, educational videos, customer testimonials, company stories, tutorials, television commercials and branded videos.
Demo Duck is known for creating several customer testimonial videos for Google. They are responsible for the European Netflix tutorial videos with stunning 3D graphics. They produced educational videos for finance students at the University of Phoenix as well as a buyer's guide for Lowe's. They also created some marketing videos for the Discovery Channel. There is a large, impressive portfolio located on their website, indicating their expertise.
Cucumber & Company from Virginia was also recognized as one of the best online video production companies. Their team is very experienced in creating corporate and televised commercials for their clients. The also offer services to host and produce live events. Additionally, they offer other services in web design, SEO, internet marketing, content creation and other related computer fields.
The company produced a series of videos to promote the Mark Hunt congressional campaign. It also recently produced the Hometown Heroes series of ads for KIA. The United Way of Southern West Virginia has given the company praise for its services. There is a full list of the company's clients on its official Home page.
To learn more about the January 2017 award winners, visit http://www.10bestproduction.com.