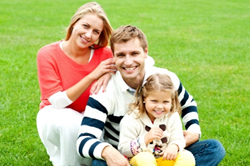 Passive income can grow at a rate that is higher than the national average when the right investment strategies are used and our company showcases up to 12% returns
Chicago, IL (PRWEB) January 24, 2015
The housing industry is one of the areas of the financial industry that offers more than one investment product for investors each year. The JWB Real Estate Capital company is now revealing its best passive income streams in real estate through new content posted at http://www.jwbrealestatecapital.com/what-is-a-1031-exchange.
The income building approach taken by the JWB company over the past couple of years has been successful at introducing more alternative investing options that can be accessed nationally. The use of 1031 exchanges and buying real estate with a retirement account are two of the routes now discussed in the web content now provided to adults nationwide.
"Passive income can grow at a rate that is higher than the national average when the right investment strategies are used and our company showcases up to 12% returns," said one JWBRealEstateCapital.com rep.
The routes to income generation that have been put into motion at the JWB company for 2015 also include investment properties in the city of Jacksonville, Florida. Because North FL is now one of the top tourist destinations, the consistent demand for housing has made this market attractive to more investors.
"We choose to focus our investments in markets that can produce high rental income to build faster wealth for clients who invest through our network," the rep added.
The JWB company is now promoting brand new investing content through its blog at http://jwbrealestatecapital.com/blog. New tips and solutions that can be applied in the housing industry are now revealed in the blog content. More posts are expected to be published that provide more information to beginning real estate investors.
About JWB Real Estate Capital
The JWB Real Estate Capital company has remained a top turnkey properties company in the U.S. for the past decade. The company uses its own network of houses that appear in populous cities to help increase investor wealth annually. The JWB Real Estate Capital company has built a new portal that is designed exclusively for beginners to learn the housing industry on the web and will continue providing sharable content through its virtual resources.