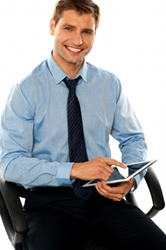 Passive investors are often turned off by stock market, corporate bonds and other securities and some are turning to real estate to increase monthly ROI
Houston, TX (PRWEB) January 16, 2015
Some U.S. investors are taking steps this year to grow secondary income sources that are available in the housing market. The JWB Group is now discussing the best passive income building for real estate investors from its new video posted online at http://www.jwbrealestatecapital.com/how-to-save-money-buying-rental-homes to help beginners.
The exclusive ways that are now used to grow income from day one after the purchase of a home used as a rental are discussed in the video series. Because the videos are short in duration, an additional content guide can be accessed by investors who require a more in-depth explanation of passive income tips on the web.
"Passive investors are often turned off by stock market, corporate bonds and other securities and some are turning to real estate to increase monthly ROI," one JWB Group source said.
The JWB company transformed its turnkey property approach in the 2012 year by including properties built exclusively for investor usage. Unlike flipping acquired homes for sale, the new construction houses that are one phase of JWB solutions discussed in the content guides are alternative income streams available.
"Adults who have money to invest regardless of the amount often search for safe investments and our company is one of the leaders in wealth building in the housing industry," the source added.
The JWB company has positioned a new team of account managers that can be reached by phone nationally at (904) 677-6777. These professionals are now helping to answer questions and schedule appointments to speak about company supplied services to investment clients on a national level.
About JWB Real Estate Capital
The JWB Real Estate Capital company operates its investment business from within the city of Jacksonville, Florida. The company has maintained its solutions for investment clients for over 10 years. The JWB Real Estate Capital company has opened its doors to beginner investors over the past several years to provide income generating solutions for adults living in any state in the U.S.