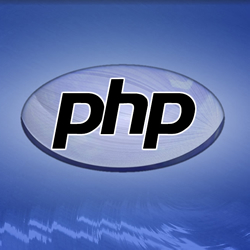 San Francisco, CA (PRWEB) July 03, 2014
Top-Cheap-Web-Hosting.com, an independent web hosting review site, announces the best PHP web hosting in 2014 to introduce webmasters to the leading web hosting providers offering the latest versions of PHP, easy-to-use control panel, rich features, outstanding reliability and around-the-clock technical support.
There are 10 web hosts receiving the award, among which BlueHost, WebHostingHub and HostMonster are recommended as the 3 best ones. The 3 companies are rated 5 of 5, 4.9 of 5 and 4.8 of 5 respectively by editors. They all offer a large number of development tools and a high level of flexibility.
1) BlueHost
As an experienced provider of shared, VPS and dedicated hosting, BlueHost has been devoted to satisfying the needs of bloggers, businesses and web developers. All of the company's servers are pre-installed with PHP 5.4 to support people in developing and running PHP scripts. Besides, the availability of MySQL 5.5 and PostgreSQL 8 offers enough database choices for those who use popular scripts.
Priced from $7.99/mo regularly, the shared plan from BlueHost is now purchasable at a price of $3.95/mo for subscribers going through this exclusive promotional link. 1 free domain, over $200 marketing credits, cPanel control panel, SimpleScripts installer and daily backups are included in the plan.
2) WebHostingHub
WebHostingHub gives support to multiple scripting languages including PHP, Perl and Python. All of these languages are installed on WebHostingHub servers by default. With PHP 5.3 and 5.4, webmasters are able to run most PHP based applications stably and securely.
WebHostingHub offers Softaculous in cPanel to automate the installation of over 300 applications, and allows customers to use unlimited disk storage and bandwidth to power their websites. With the price starting from $3.99/mo for 1-year subscription and $1.95/mo for longer terms, the plan from WebHostingHub comes with 90 days full refund guarantee.
3) HostMonster
Being a leader in the industry, HostMonster provides some of the best technologies and features to help webmasters do their businesses online. With PHP 5.4 running by default, HostMonster customers are able to change the version according to their own needs to gain better performance.
Besides, the shared hosting plan from the company includes unlimited disk space and bandwidth, unlimited databases, 1 domain name, cPanel, $250 advertising credits, the integration with Mojo Marketplace, and an anytime money-back guarantee. The price of the plan starts from $3.95/mo.
For more information about the best PHP web hosting, read this page.
About Top-Cheap-Web-Hosting.com
Focusing on revealing the secrets of web hosting industry and offering guidance on service selection, Top-Cheap-Web-Hosting.com is a large resource for web hosting reviews, tutorials, news and coupons.