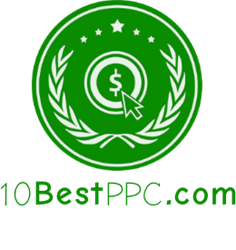 IDAHO FALLS, Idaho (PRWEB) March 27, 2017
Awards organization 10 Best PPC has given out several awards to the top PPC management firms in the industry, choosing Minkism as the top winner in this category for March 2017.
The award is relevant due to the critical nature of pay-per-click advertising to ecommerce and business in general. Pay-per-click advertising, also known as a PPC, is a great way to convert traffic into revenue, and brands that take advantage of such comprehensive digital marketing tend to see much higher levels of success compared to brands that avoid such methods. There is no denying the power of digital advertising, and brands that are trying to reach new levels of success should certainly look beyond their own walls for help with such services. There are countless PPC management firms out there, and they all claim to be able to boost revenue and sales through targeted campaigns, but which are the most effective?
10 Best PPC works to answer that question by ranking the best firms at the start of each month. They produce their rankings through comprehensive analytics that weigh a number of vital characteristics from each firm against one another. The lists only change slightly each month on average, but sometimes the differences can save consumers the hassle of dealing with a subpar firm. The top ten winners for the month of March in 2017 were recently released, and the top three are detailed below.
Minkism ranks first on the list of leading pay per click management firms for March 2017. Minkism is a company that takes great pride in their ability to offer full-service PPC management services that will actually work to increase sales and produce a positive ROI. Their goal is to bring new and unique visitors to their clients on a regular basis, and they have proven time and time again that they can produce stellar results.
Directive Consulting, a top PPC management firm located in Costa Mesa, Calif., came in second on the roster of winners for March. The combined experience held by the founders and Directive Consulting staff is more than enough expertise to provide exceptional PPC services. The company has worked with brands from a number of industries, including schools, retailers, nonprofits, and enterprise corporations.
Customer Magnetism also appears on 10 Best PPC's list of industry leaders in this category. There are only a handful of PPC management firms that have the same reputation and visibility as Customer Magnetism. Being a top pay per click management firm, Customer Magnetism has earned their reputation through amazing results, and they can craft ads that will find new customers at the perfect instance.
For more details about 10 Best PPC's winners for March 2017, visit http://www.10bestppc.com.